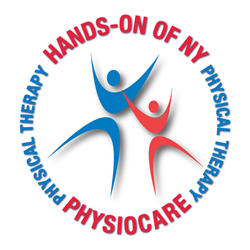 "Jeans Day gives us all a great opportunity to help an important cause and Parkinson's Disease Awareness and Research is truly vital for many, many people." -Staff Member at Hands-On Care Physical Therapy
Astoria, NY (PRWEB) July 19, 2014
As many as one million Americans live with Parkinson's disease, which is more than the combined number of people diagnosed with multiple sclerosis, muscular dystrophy and Lou Gehrig's disease.
Approximately 60,000 Americans are diagnosed with Parkinson's disease each year and an estimated seven to 10 million people worldwide live with this disease.
Although research into the causes and treatments of Parkinson's continues to make strides, for people with this degenerative disease and their families, progress is way too slow. However, there are reasons to be optimistic and it is anticipated that many recent scientific advances will translate to tangible results for people with Parkinson's and hopes for a cure run high.
Once a month, the staff at Hands-On Physical Therapy of New York participates in "Jeans Day" to raise money for a worthy cause. August 13th they will be raising money for Parkinson's Disease Awareness and Research. Any staff member wishing to participate donates $5 for the opportunity to wear jeans to work (and help fund this important work).
"Jeans Day gives us all a great opportunity to help an important cause and Parkinson's Disease Awareness and Research is truly vital for many, many people." - Staff Member at Hands-On Care Physical Therapy
People living in the Astoria area are invited to come by and visit Hands-On Physical Therapy of NY office at 32-44 31st Street, Astoria, NY 11106 on June 11th and help support this worthy cause. We'd love to see you here.
To learn more about Hands-On Physical Therapy of New York, please visit http://HandsonPT.org or call (888) 626-2699.
###