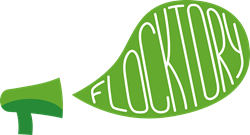 We are very excited to hit this key milestone in our company's development.
Moscow, Russia (PRWEB) July 18, 2014
Flocktory, a leading social referral marketing SaaS platform in Eastern Europe, announced today that the company has reached a critical milestone of 15 million customer profiles collected. As an enterprise focused solution deeply integrated within the shopping cart process, Flocktory is now a part of over 3.5 million transactions per month and is experiencing 30% month to month growth rates.
Using a big data approach to analysing consumer behaviour, Flocktory's suite of referral marketing products allows any retailer to identify and target their most influential customers and uniquely motivate them with incentives to increase sales, customer lifetime value, and brand awareness. Flocktory powered campaigns demonstrate conversion rate to purchases on average 4x times higher than the retailer's average channel mix.
"We are very excited to hit this key milestone in our company's development,"said CEO Simon Proekt, adding, "The growth trends we are experiencing is a testament to our platform delivering clear bottom line results for our clients and our ability to harness consumer behaviour data to create a more targeted and personalized shopping experience for the end consumer."
Flocktory first gained traction in 2013 with the launch of their initial post checkout social referral module out of beta, and has grown to be adopted by leading enterprise brands like S7 Airlines, Groupon, El Dorado, Yves Rocher, Citibank and over 500 other leading online stores and financial institutions. After generating over $25 million in direct new sales for their clients in 2013, Flocktory has expanded their product offering with two new modules that have more than doubled the company's performance with enterprise clients.
About Flocktory
In 2013, Flocktory raised a $1.5 million Series A financing round with Digital Venture Partners and is now used by over 500 online stores and financial institutions in Russia, Ukraine, and other CIS countries. Flocktory is the recipient of the AAA startup rating for 2014, member of Russia's Tech Tour 25, runner up at IDCEE best startup competition, finalist at Startup Village competition and member of Skolkovo.