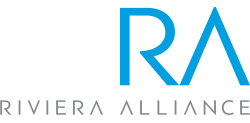 In the end, the client is happy knowing they have their personal "team"to help them with whatever they need.
Nice, France (PRWEB UK) 28 August 2014
Nice Properties Real Estate Group is now an official member of the Riviera Alliance, an exclusive private network of highly specialized English speaking professionals servicing the French Riviera for each stage of real estate investment in France.
As the steady demand for holiday homes and second homes on the French Riviera continues from buyers from the United Kingdom and the Nordic region of Europe, Nice Properties wanted to further extend its client services by helping to create a private English speaking network of local professionals that can offer exclusive client services in English.
The Riviera Alliance offers a one-stop solution that represents each step in the buying process for those looking to move or invest on the French Riviera. The Riviera Alliance consists of a professional team specializing in financial/tax consulting, real estate services, interior design and architecture, renovation and construction services, currency exchange, concierge services and property management, exterior design and furnishings, and holiday property rentals and management.
Juanita Viale, the International Marketing Manager for Nice Properties explains, "When English speaking clients buy property here on the French Riviera, setting up their new life here can be challenging if they don't speak French. It is so much easier for the client to deal with one cohesive group of people who understand their needs, rather than having to independently source it out themselves. In the end, the client is happy knowing they have their personal 'team' to help them with whatever they need."
About Nice Properties
Nice Properties is the French Riviera's leading local real estate group specializing in the sale of luxury villas, vacation homes, apartments, new build residential projects and commercial real estate. Offering the most effective professional multi-lingual network of real estate professionals with 5 agencies along the Cote d'Azur from Cannes to Villefranche and two specialized departments for New Build and Commercial real estate. They provide a sophisticated and seamless platform for the best real estate opportunities and investments on the French Riviera along with a strategic marketing portfolio that covers both national and international markets. To find out more information please visit http://www.nice-properties.com.