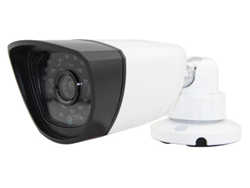 (PRWEB) July 17, 2014
Recently, China-IP-Cameras.com, an outstanding outdoor security camera manufacturer, has unveiled its latest collection of SEE-DIS627 DIS CMOS Cameras. According to the company's sales manager, these are brand new products created to meet the great demand for high end cameras in the global market.
When it comes to top quality cameras, China-IP-Cameras.com is a supplier to be trusted. Thousands of the global clients like the company's website and its items. This is because the company's products are really practical and affordable. They can certainly add safety to people's houses and offices. For customers who are in need of a large quantity of high end cameras, the company also provides OEM orders.
What's more, China-IP-Cameras.com uses only the best materials to make its new cameras. Many of its customers do not find themselves trying to look for another online supplier after their first deal with China-IP-Cameras.com. That highlights the reasons why the firm is very popular.
Here are some details about the company's SEE-DIS627 DIS CMOS Cameras:
--Place of Origin: Shenzhen, China
--Brand Name: SEENWELL
--Certification: CE,FCC, RoHs
--Model Number: SEE-DIS627
--Packaging Details: Gift Box
--Delivery Time: 3-5 Working Days
--Payment Terms: Paypal, T/T or Western Union
--Standard lens: 3.6 mm lens;(2.8 mm, 6 mm optional)
--Dual glass, no IR diffusion and fog
--IP66, outdoor installation
About China-IP-Cameras.com
China-IP-Cameras.com is an outstanding manufacturer and retailer of high end cameras. Its hot products include CCTV Power Supplies, DIS CMOS Cameras, DIS CMOS Cameras, Waterproof VF IR Cameras and so on. All its products are 100% carefully made by top experts. The reason to choose China-IP-Cameras.com is very simple: the company is always working hard to make the best items.
For more details about its practical items, please visit: http://www.china-ip-cameras.com/.