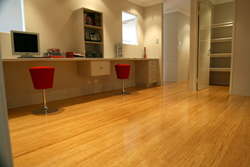 (PRWEB) July 19, 2014
BambooIndustry.com, a famous bamboo product manufacturer, has announced its special offer for natural bamboo floorings. According to the company's marketing specialist, the new flooring promotion is launched to show thanks to worldwide clients. All the new products are now offered with big discounts, up to 25% off.
The marketing specialist says happily, "We are proud to unveil our new natural bamboo floorings for customers around the globe. I think these quality items will certainly attract more people. Our company is always considered as one of the best suppliers in the bamboo industry. Now, all of us are making full efforts to serve you in a better way. Please note that the current sale will last from today until July 30. If you are thinking of buying cheap bamboo floorings throughout the internet, just visit our website as early as you can."
When it comes to offering top quality bamboo products and excellent services, BambooIndustry.com is a big player in the global market. It is worthy to mention that all its items are priced competitively.
What's more, all its workers are kind and professional. Each of them is working hard to create more practical items. The new promotion will save customers hundreds of dollars.
About BambooIndustry.com
BambooIndustry.com is a website that belongs to BothBest Bamboo Flooring Co. Ltd., a professional supplier and exporter of bamboo products. Certified by both ISO9001:2008 and ISO14001:2004, the company has 8 years of experience in the manufacturing and wholesale of bamboo flooring products. It strives to bring its customers the latest styles and innovations of bamboo flooring, bamboo paneling, bamboo plywoods, bamboo furniture, and other bamboo products.
More information can be found at http://www.bambooindustry.com/bamboo-flooring/solid-horizontal-natural.html.