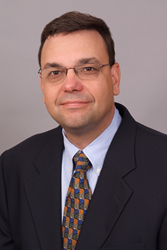 West Hartford, Connecticut (PRWEB) July 28, 2014
The recently concluded 2014 legislation session of the Connecticut General Assembly saw important broad-based tax measures approved by lawmakers and signed into law by Governor Malloy, measures which will impact individual taxpayers. Here is a closer examination of some of those pieces of enacted legislation which will likely have the broadest impact.
Non-Resident Deferred Compensation Plans
Under the legislation, codification of a regulation has been enacted which provides that a non-resident's income includes his or her compensation from non-qualified deferred compensation plans attributable to services performed within Connecticut, including, but not limited to, compensation required to be included in federal gross income under established federal codes. In general, income received by a non-resident from "retirement plans" earned in Connecticut continues to be exempt from taxation.
Non-Residents Taxed on Gain from the Sale of a Pass-Through Entity Interest
Legislation enacted now requires non-residents to recognize gains and losses from the sale or disposition of an interest in a pass-through entity (such as a partnership, limited liability company or S corporation) that owns real property in Connecticut, with a fair market value that equals or exceeds 50% of all the assets of the entity (effective for tax years beginning in 2014 and thereafter).
Apportionment of Non-residents' Individual Business Income in Pass-Through Entities
Effective for tax years beginning in 2014 and beyond, for non-resident individual and pass-through entity apportionment purposes (including S corporations, limited liability companies and partnerships), the gross income percentage must now reflect receipts from the sales of property delivered or shipped to a purchaser within Connecticut rather than from the state in which the sale was originated, consummated or negotiated. However, receipts from services are still considered to be earned in Connecticut when the services are performed by an employee, agent, agency or independent contractor chiefly situated at, connected by contractor or otherwise, with or sent out from offices or branches of the business located in Connecticut. It is anticipated that legislation will be introduced next year to source services either where the services are performed or where the benefit of the services are enjoyed.
Teachers' Pension Income Exemption
Effective 2015 and thereafter, legislation exempts a portion of state teachers' retirement income from income taxation. The deduction is phased in: for 2015 the deduction is 10%; for 2016 the deduction is 25%; and for 2017 and beyond the deduction is 50% of the retirement income.
CHET Contributions
Legislation now allows taxpayers the ability to contribute all or part of their personal income tax refund to an individual college savings plan established under the Connecticut Higher Education Trust (CHET) or the CHET Baby Scholars Fund (effective July 1, 2014).
Angel Investor Credit Extended
Applicable to tax years beginning on or after January 1, 2014, legislation extends the sunset date for the angel investor tax credit program until June 30, 2016. This credit is allowed against the personal income tax for individuals investing in start-up, technology based Connecticut businesses. The credit is administered by Connecticut Innovations, Incorporated (CII).
Sales Tax Exemptions Added
Applicable to sales occurring on or after April 1, 2015, non-prescription drugs and medicines are exempt from sales and use taxes. Effective July 1, 2015 clothing costing less than $50 is exempt from sales and use taxes. However, a clothing and footwear sales and use tax holiday will be held Sunday, August 17, 2014, through Saturday, August 23, 2014. During that time, sales and use tax is inapplicable to purchases of clothing and footwear that cost less than $300 per item.
Estate Taxation
With respect to estates of decedents dying on or after January 1, 2015, the definition of "Connecticut taxable estate" is modified to exclude property that is also included in the Connecticut taxable estate as a lifetime gift. The legislation also provides a credit for any Connecticut gift taxes paid with respect to such gifts.
These are all changes to tax law that could impact individuals and their families for years to come. Being aware of them now, and planning accordingly, could be very helpful to them going forward.
Tony Switajewski, CPA, is a state and local tax partner with BlumShapiro, the largest regional accounting, tax and business consulting firm based in New England, with offices in Connecticut, Massachusetts and Rhode Island. BlumShapiro's State and Local Tax Group includes nine tax professionals. The firm, with nearly 400 professionals and staff, offers a diversity of services which includes auditing, accounting, tax and business advisory services. In addition, BlumShapiro provides a variety of specialized consulting services such as succession and estate planning, business technology services, employee benefit plan audits, litigation support and valuation, and financial staffing. The firm serves a wide range of privately held companies, government and non-profit organizations and provides non-audit services for publicly traded companies.