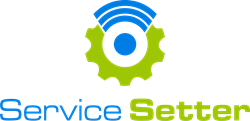 The quickest, most effective way for automotive service centers to book more appointments is to get better on the phone.
Dallas, TX (PRWEB) July 22, 2014
Automotive service departments and service centers are missing out on valuable appointment opportunities and they don't even know it. Want to know why? Just take a listen to what's happening on the phones.
Service centers and departments are losing appointment opportunities because their service staff is not properly trained to handle phone calls. Phone poor skills lead to poor effects to the bottom line.
According to the NADA, service departments are responsible for 60 percent of net profits at dealerships. Because of this, Century Interactive, which first took the the auto industry by storm with Car Wars, has now shifted its efforts to include the service side of automotive with Service Setter 1.1.
Service Setter provides a comprehensive dashboard that puts all of a service center's or department's call tracking needs in one easy, accessible place. Service Setter tracks and records all of business's inbound and outbound service calls with unlimited numbers and unlimited minutes. All of those calls are then immediately filtered, categorized, evaluated and scored.
Within this dashboard, service managers have access to service performance reports, which display which marketing efforts are delivering the best service leads AND highlight the performance the service staff.
Never miss out on a service opportunity again. Service Setter delivers the most important service opportunities to the right person at the right time, so managers and staff can step in and salvage the opportunity calls that need more attention. When the best performing agent is available, Service Setter sends the call to them first before passing it along to the rest of the team.
One of the most valuable features of Service Setter is that it provides individual phone skills feedback and coaching to the staff members that need it most. When service staff gets better on the phone, they are able to convert the calls they're already getting, and book more appointments without any extra marketing costs.
Ultimately, Service Setter helps service centers book more appointments by understanding where their best leads are coming from so they can drive more calls, identify and salvage missed opportunities and turn service staff members into confident phone experts.
The quickest, most effective way for automotive service centers to book more appointments is to get better on the phone. Get a free demo of Service Setter to start Owning the Phones today.