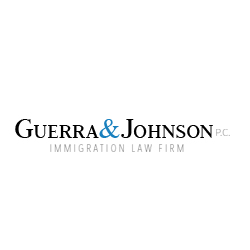 San Diego, CA (PRWEB) July 17, 2014
San Diego Immigration Attorney Brian Johnson of Guerra & Johnson, P.C. was interviewed on the Los Angeles NBC evening news about what is likely to happen to the undocumented immigrants who were recently turned away by protesters in Murrieta, California. The July 2, 2014 broadcast news segment that included legal commentary by Attorney Johnson was posted on the news station's website with an accompanying article titled "Undocumented Immigrants Turned Away from Murrieta Leave San Ysidro."*
The NBC broadcast and online news stories covered the aftermath of a recent incident in which protesters in Murrieta blocked a road, forcing buses filled with undocumented immigrants to turn around and instead head to the San Ysidro border station. The broadcast segment focused on a border patrol station in Imperial Beach—one of the four San Diego County locations where the immigrants were reportedly rerouted for processing.
Attorney Johnson is shown in the segment explaining what the projected next steps are for these immigrants. The lawyer told NBC that, because of delays, it could be anywhere from a few months to a couples of years before the foreign nationals would actually go before an immigration judge to have their futures in the U.S. decided. NBC reported that many of the immigrant families are believed to have crossed the border in efforts to flee extreme violence in countries such as El Salvador, Guatemala, Honduras and Nicaragua.
Attorney Johnson provides dedicated legal representation for individuals who are dealing with a wide range of immigration law matters in the San Diego and Houston areas. The attorney mainly focuses his practice on non-immigrant visa and employment-based immigration visa issues. Mr. Johnson has been interviewed on immigration law matters by numerous major news outlets, including The Wall Street Journal, The New York Times, Businessweek, PBS, ESPN, ABC 10 News San Diego and others. The lawyer, who is a member of the American Immigration Lawyers Association's San Diego and Houston chapters, has been named the AILA 2013 Pro Bono Star.
Guerra & Johnson is built on more than 20 years of legal experience. The law firm handles various types of immigration cases, such as those involving consular processing, immigrant and non-immigrant visas, removal/deportation defense, employment-based immigration, petitions for asylum and much more. The lawyers at Guerra & Johnson provide each of their clients with personalized legal counsel from start to finish in their immigration cases. Additional information about the law firm is available at http://www.gjpclaw.com.
*http://www.nbclosangeles.com/news/local/Undocumented-Immigrants-Murrieta-Protests-Buses-Reroute-to-San-Ysidro--265510091.html