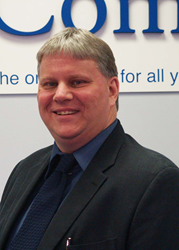 Even though we are in the early stages of the contract, NETCENTS 2 is already proving to be very rewarding for us.
Chicago, Ill. (PRWEB) July 22, 2014
Ace Technology Partners, one of the leading technology builders and resellers in the U.S., just announced that in the first five months of the NETCENTS 2 contract, the company achieved $2 million in orders--primarily for workstations, servers, telecom equipment, and networking and datacenter equipment. The orders have mainly come from San Antonio; Dayton, Ohio; Washington D.C.; Salt Lake City; St. Louis, Miss.; Boston; Florida and Denver.
The purpose of NETCENTS 2 is to provide federal agencies including the U.S. Air Force and Department of Defense, with a thoroughly vetted source for standardized networking equipment, supplies and related services. NETCENTS 2 contracts are the USAF's main source of IT products, services and solutions. The total value of the seven-year NETCENTS 2 contract is more than $24 billion. It replaces the original NETCENTS initiative with seven separate contracts.
Technology products that Ace Technology Partners is authorized to sell through NETCENTS 2 include servers, storage, networking equipment, peripherals, multimedia, software, and identity management/biometric hardware and software.
Ace Technology Partners CEO John Samborski said, "Even though we are in the early stages of the contract, NETCENTS 2 is already proving to be very rewarding for us. It happened that the contract initiated at about the same time we moved to our new, larger headquarters, which has a much larger production facility—so everything is coming together for us in 2014."
Earlier this year, in an effort to demonstrate NETCENTS 2 leadership, Ace Technology Partners launched a "NETCENTS 2 Products" discussion group on LinkedIn. The group is intended as a forum for all those involved in the NETCENTS 2 procurement process.
Acknowledged as the best custom technology manufacturer and reseller, Ace Technology Partners is a Woman-Owned Small Business operating in both the public sector and commercial sector. Its channel partners include Intel, Supermicro, NVIDIA, Mellanox and Samsung among others. The company has been an industry leader since 1983. In addition to some of the finest academic institutions in the U.S., long-term clients include the U.S. Department of Energy and the U.S. Department of Defense. Its principal, recognized industry expert John Samborski, is an alumnus of Intel's prestigious board of advisors. In addition to its Greater Chicago headquarters, Ace Technology Partners has locations in New Jersey, Pennsylvania and Colorado. To contact Ace Technology Partners, call 1-877-223-2667 or 1-847-952-6900 or visit http://www.acetechpartners.com.