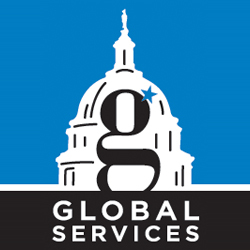 Washington, DC (PRWEB) July 29, 2014
For the first time since 2008, the SBA has made significant changes to how it classifies small businesses. These changes came into effect on July 14th, 2014. The new adjustments were made to account for the inflation that has occurred since the last classification, which was based on data from 2007.
This adjustment will turn about 8,500 companies currently classified as large to small business, according to the Washington Post. The updates will mean that companies can make anywhere from $5.5 million and $38.5 million, depending on the industry, and still count as a small business.
Some have criticized this change, saying the new size limitations would bring in companies that should be classified as a large business. Opponents of the changes believe that these adjustments will be detrimental to those who they believe are "real" small businesses. This is key in understanding which companies will have access to the many small-business set-aside contracts that are available with the federal government.
The SBA explained its reasoning for the new size classification as based solely on trying to catch up to the rate of inflation. They believe that many companies have been pushed out of their small business classification due to inflation and should be included to compete for small business set-aside procurement opportunities, where they belong.
The SBA defended its position by saying the government will have more small businesses to choose from for their small business contracts. As a result, the new small businesses will have a better chance at winning opportunities. The government could also benefit from the lower prices that would result from the increased competition.
The SBA is accepting comments regarding this change until August 11th. If you feel strongly either way, make sure to head over to regulations.gov and submit your comment before that date
While this change may be debated hotly those at both sides of the argument, it is clear that the size classifications will certainly create a new playing field, to the detriment of some small businesses, but to the benefit of others.