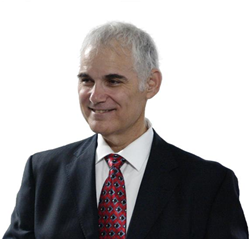 This month's topics "How to build and operate a mobile home park" and "easy ways to increase business leads and more.
Charlotte, NC (PRWEB) July 18, 2014
Sean McKay, Senior Vice President of American IRA-a national Self-Directed IRA services provider, will be attended this month's Metrolina REIA (real estate investors association) main monthly meeting. As always, this month's meeting promises some prominent speakers with some great information.
To start the meeting, Curtis Baker presented some detailed and valuable information about "How to build and operate a mobile home park." Anyone watching the new real estate trends knows that rentals are on the rise and home sales are still flat in many markets. The reason for this varies from one individual to the next. Some individuals don't want the commitment of a mortgage, others don't have enough money for a down payment, and still others simply don't want to commit to the same area for an extended period of time. This rental trend transfers to mobile home parks. Many people are renting mobile homes and others are renting lots to put their mobile homes on. With this influx of mobile home renters, it is a great time to learn about how a person can build and operate a mobile home park.
Up next, Bill Fairman presented "Easy ways to increase business leads". In this super competitive economic environment, every penny counts and business owners are looking to increase their customer base by increasing their business leads. Bill Fairman taught attendees some great methods to increase their business leads.
That's a pretty full meeting, yet still there was more. There was a bonus speaker, Tom Latimer, who presented "How to Evict a Tenant". So rentals are in higher demand and with tenants, there are sometimes problems that arise which require eviction. The trouble is that a landlord that doesn't understand the system can be stuck for a long time with tenants who won't pay and won't leave. Tom Latimer educated attendees so they know how to evict a tenant when that becomes necessary.
Click here for more information about this event.
About American IRA, LLC:
Click here to claim one of our 7 Self-Directed IRA guide(s).
American IRA is committed to providing every client with gold-level service, regardless of account size. Experience their expertise through their certified IRA services professionals. Enjoy the value with one low annual fee of $285 with unlimited assets and unlimited account values. American IRA clients love the benefit of no charge for "All Cash" accounts. The performance of the American IRA staff is unmatched, with quick and efficient processing within 48 hours.
American IRA services thousands of clients and has over $300 million in assets under administration.
American IRA was built by investors for investors, and brings their successful investment experience to the table, providing excellent educational material showing the public that their Self-Directed IRA account can invest in a variety of assets such as real estate, private lending, limited liability companies, precious metals and much more.
American IRA is conveniently located in Asheville, NC and Charlotte, NC, and serves clients nationwide.