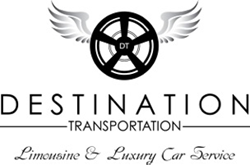 Bend is a great place to own a business and has lots of opportunities for growth.
Bend, Oregon (PRWEB) July 23, 2014
Todd Spence, owner and CEO of Destination Transportation (a privately held, family owned business) has announced today that he has agreed to sell the business holdings of JD Car Service and reviewing all offers. Destination Transportation and JD Car Service both have been serving the state of Oregon, focusing on limousine and airport transportation respectively.
Destination Transportation provides limousine rental, chauffeured car service and specialty tours. Destination Transportation has been the premier driving serving in Bend since it's inception in 2007. Offering luxury, all wheel drive vehicles and professional drivers. "I was pleasantly surprised by the level of service Destination Transportation provides and use them every time I visit Bend" Lisette Stacey, client of Destination Transportation. http://www.destinationtransportation.com
JD Car Services was acquired by Destination Transportation in 2009 to expand the growing need for private car and airport shuttle services from Bend to RDM Airport. JD Car Services is a private driving services, offering competitive rates to the airport, area resorts or other Central Oregon destination. JD Car service is also a leader in the growing Brewery Tour industry. http://www.jdcarservice.com
The sale offers an opportunity for both companies to achieve significant growth in their primary market channels and allows the two companies to leverage their strengths and product offerings to provide a total solution to the transportation demands in Central Oregon and surrounding areas. Bend is the largest city in the Tri-County region and east of the Cascade Mountains in Oregon and is the commercial, recreational, social, and innovation center of Central Oregon. "Bend is a great place to own a business and has lots of opportunities for growth," says Spence. He continues, "we have had great success over the years and we have a strong hold on market share". Both Destination Transportation and JD Car Service will continue their usual business relationships and customers will not be affected by the sale.
For more information about the sale see the listing at http://listings.nytimes.com/BusinessDirectory/. The transaction is expected to close by the end of summer and terms have not been disclosed.
About Bend:
Bend, Oregon is located in Central Oregon and is a resort town with seasonal activities centered around the Deschutes River and Mt. Bachelor. Bend has been one of the fastest growing cities in Oregon and recognized as a great town for business opportunities and investments. Bend offers a unique mix of amenities for those who seek to optimize the best of small towns and big cities. Some of the key, growing, traded-sector industries in Bend include Bioscience, Aviation and Aerospace, Software, Specialty Manufacturing and Corporate Administrative and Back Office Centers. Looking at the past five years, gaining industry sectors include Private Education & Health Services, Leisure & Hospitality, and Government. The annual reports distributed by the non-profit organization, Economic Development for Central Oregon (http://www.edcoinfo.com) that illustrates that Bend is a wonderful place to raise families, run a business, and maintain a plethora of recreational hobbies