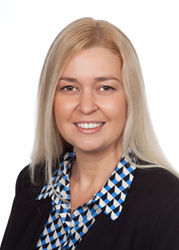 Our workload has nearly doubled since the beginning of the year.
Lansing, MI (PRWEB) July 22, 2014
The recent sale of a 1.25-acre site on the Miami River at Biscayne Bay for $125 million, a record high for a property its size, is a good example of the heated Florida real estate market. Purchases like these reflect downtown Miami's emergence as a global city and Florida as a hot spot for new commercial development, creating new opportunities for environmental services companies like PM Environmental.
Based in Tampa, PM Environmental Regional Due Diligence Manager Kelly Hoover, has noticed a marked increase in the amount of new construction in her area, which has been providing more opportunities to service banks, investors and developers.
"Our workload has nearly doubled since the beginning of the year," said Hoover.
According to Hoover, CRE professionals and investors are generally aware of the need for environmental due diligence in the form of Phase I/Phase II Environmental Site Assessments (ESAs). "However, they often aren't aware of other potential business environmental risks or challenges they may encounter once the commercial real estate transaction is complete," she said.
Hoover, a licensed Mold Assessor in Florida, is also seeing an increase in Industrial Hygiene services, which includes assessment and corrective action for mold, asbestos, lead and other hazardous materials.
"Identifying potential hazards, such as the presence of asbestos containing materials, allows the client to prepare for the true costs of a planned renovation and to adjust project deadlines accordingly," Hoover said.
Candace Chin Fatt, Project Manager and Geologist for PM Environmental based in Miami, is also seeing an uptick in opportunities. She recently worked on the Phase I and II ESA Services for an $8.67 million development project in the Las Olas business district in Fort Lauderdale.
"We were pleased to be able to contribute to the continued development of the Fort Lauderdale area," said Chin Fatt.
New developments and renovations have fueled Florida's steady growth in Phase I reports, up 18 percent from Q2 to Q3 in 2013 according to Environmental Data Resources' (EDR). This means more work for Chin Fatt, who specializes in Phase I and Phase II ESAs, underground storage tanks, asbestos containing building materials surveys and post remedial monitoring.
Along with Tampa and Miami, CRE is giving Orlando's economy a big push. The city ranked 24th on EDR's list of the top markets to watch for real estate prospects in the US.
Orlando-native and PM Environmental Business Development Manager Chris Norton said he's seeing the growth and is ready for the new opportunities. "There is much optimism, however, everyone is taking on new projects cautiously and making sure to perform the proper due diligence to protect their investments."
EDR also indicated that lending, especially with credits backed by apartments and leased properties, are gaining momentum. In conjunction with an improving economy and commercial real estate market, Florida's expansion is creating new opportunities for all businesses.