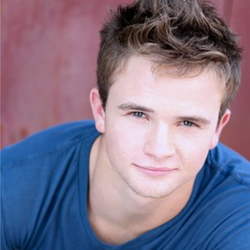 Let's go! Me and you. Let's do this thing.
Atlanta, Ga. (PRWEB) July 19, 2014
Asher Walker is a 21-year-old AMTC grad who recently moved to Los Angeles to pursue a career in dancing. On May 14, 2014, he danced alongside the ground-breaking performance of the Michael Jackson hologram at the Billboard Awards. Asher was honored to dance at the exciting event, "When I got the call about the Billboard Awards, I was speechless. I prayed and just thanked God. None of it was up to me. All I can ever do is work hard every day and be the best that I can be," he said. "Since Michael died before I had the chance to dance for him, it was incredible to dance at that. The hologram was the closest I would ever get to be able to dance with Michael."
Since attending SHINE Winter 2011, Asher has been on seasons 8 and 9 of "So You Think You Can Dance," and attended the New York Broadway Dance Center. On May 1, 2014, Asher danced with Usher in the premier performance for Michael Jackson's album, "Xscape." He now works with world-famous choreographers such as Rich+Tone Talauega, travels the country teaching and choreographing, and is a lead in MTV music video "NAMI-VOYEUR" and in Bella Thorne's Disney Channel music video, "Call It Whatever." Currently, Asher is working on several Michael Jackson projects that are coming soon.
At a young age, Asher realized his passion for dancing and began practicing in his garage on a daily basis. "It was trial and error, trial and error. Finally, I started to get kind of good," he said. While home from school one day, he stumbled upon an online AMTC advertisement, felt the Lord calling him to attend an audition, and received a callback.
Asher wants to be used as a light in the entertainment industry, and speaks about what God taught him through Actors, Models and Talent for Christ, "I think AMTC was a big turning point in my life, making me realize that I could actually get into the industry. I was only 17 at the time, and looking at the entertainment industry, all the competition and dancers, I didn't know if I had the talent or drive. But God said, 'Let's go! Me and you. Let's do this thing,'" he said.
AMTC is a nonprofit ministry dedicated to making good bolder in film, fashion, music and theatre. The organization is currently holding auditions around the country for the international SHINE Conference. For more information about auditions, please visit http://www.amtcaudition.org. For regular updates on Asher, follow him on Twitter.