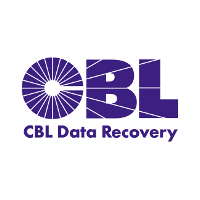 Convenience is an important factor when providing data recovery services, regardless of the customer or the affected media.
TORONTO, ON (PRWEB) July 21, 2014
CBL Data Recovery (CBL), Canada's leader in professional data recovery services, is teaming up with Jump+ to strengthen its service reach and expand local response options for customers throughout Canada.
As a result of this collaboration, customers facing a data loss situation now have the opportunity to submit their affected hard drives, SSD and other storage media directly to any one of Jump+'s nine retail stores in Ontario and Atlantic Canada. Jump+ can also provide customers with the necessary part replacements; upgrades or repair on any in or out of warranty Apple computers and assist customers with post-recovery support directly in store.
"Convenience is an important factor when providing data recovery services, regardless of the customer or the affected media," says CBL President Tim Margeson. "Jump+ provides a unique face-to-face aspect that enhances the local data recovery experience; some piece of mind during what is usually an anxious situation. Looking someone in the eye and being able to shake their hand is important in any service environment, but even more so when you are dealing with a difficult data loss circumstance. Customers are putting their trust in CBL to retrieve crucial lost files, and by partnering with the excellent people at Jump+ we are extending this network of capability and professionalism throughout Ontario, New Brunswick and Newfoundland and Labrador."
Jump+ is an Apple Premium Reseller, an independent retailer that has been recognized by Apple for achieving the highest standards of expertise and customer service, offers the complete line of Apple products (Mac, iPad, iPod and iPhone) as well as the widest range of software and accessories. With hands-on product demonstrations and advice at all times customers can shop in an inviting and friendly atmosphere, where experts are happy to facilitate test drives and share their knowledge. Jump+ also has a full Apple-authorized service department which provides support beyond the initial purchase and offers repairs for all Apple products under and out of warranty. Additionally, services extend well beyond break fix to include installation and setup, training, data backup. Jump+ now adds professional data recovery expertise to its offerings and extends the CBL advantage to customers experiencing data loss.
About CBL (http://www.cbldatarecovery.ca)
Established in Markham in 1993 CBL Data Recovery Technologies Inc. is a leading international provider of computer data recovery services for clients experiencing data loss due to hardware failure, natural disaster, software corruption, virus contamination or human error. CBL employs proprietary techniques to recover data quickly and effectively from a wide array of media including hard drives of laptops, personal computers, servers, RAID arrays and SAN/NAS systems, tapes, and other magnetic or optical media. CBL offers services through its global network of data recovery laboratories, customer service centres and authorized partners.