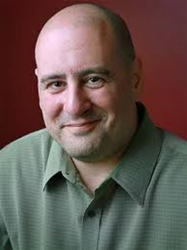 This free workshop will teach business owners and marketing managers how to bring in new customers through the power of the Internet.
Southbury, CT (PRWEB) July 21, 2014
Mike Brooks today announced a free workshop offered to businesses here in Connecticut. The workshop will be held on Thursday, July 31st at The Crowne Plaza on 1284 Strongtown Rd in Southbury from 9am to 11am.
"One of my favorite parts of owning a digital marketing agency is helping small businesses," said Brooks. "I owned a martial arts school for many years and know how hard it is to grow a business. I just really enjoy getting out into the community and showing other business owners how to leverage the Internet for success."
The goal of this free workshop is to reveal how any business owner can easily take advantage of some little-known (yet simple) techniques. This is for any business whether they have a full marketing department or don't know anything about Internet marketing.
The workshop will cover:

The new Google rules that can give any business an unfair advantage over their competition.
The tools to make the phone ring off the hook and generate tons more income for attendees businesses.
How they can finally extract money from Facebook and other social media platforms. 99% of other businesses have no idea how this is done and don't do it correctly.
Web 4.0 - What's coming down the pike and how it will make or break business survival online.
The workshop is free and there is no obligation of any kind. However there are only 35 spots available. Business owners can register for the workshop at: http://www.NuclearChowder.com/LiveJuly.