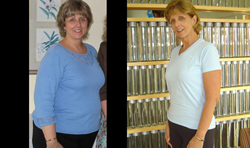 Diet Doc Weight Loss created a medical, weight loss plan designed to help reduce the risk of kidney disease.
Miami, FL (PRWEB) July 18, 2014
Diet Doc Weight Loss announces a newly designed diet plan to help people reduce the incident of kidney disease.
Diet Doc Weight Loss created a new, medical diet plan that helps people reduce the risk of kidney disease by reducing protein and sale intake, phosphorus food additives, and controlling blood glucose levels.
Experts agree that those who carry extra pounds have a very significant risk for a number of preventable diseases. High blood pressure and diabetes are linked to obesity, two conditions that are directly connected to kidney failure and kidney disease. Diet Doc's prescription hormone treatments, combined with the expertise of their medical professionals, gently guide patients toward restored health with safe and fast weight loss.
The kidneys, two bean-shaped organs that are responsible for a number of functions in the human body, are located at the rear of the abdominal cavity. Healthy kidneys are vital to regulating blood pressure and electrolytes, producing certain hormones and naturally filtering blood and removing waste by diverting to the urinary bladder. Early medical intervention and losing excess weight is essential to reduce the risk for kidney failure and kidney disease.
Diet Doc's medical weight loss programs are targeted toward those who must lose weight to improve their quality of life. While their prescription hormone treatments help patients over initial weight loss hurdles, the real passion of the expert fast weight loss staff is to teach clients nutritional facts, enabling them to enjoy long term health and weight maintenance by learning to make healthy food choices.
Diet Doc can help patients who are struggling to lose that final 10 pounds to those who must lose 100 pounds or more. Subsequent to an online health evaluation and physician consult, strategically designed diet plans are customized to each patient's body size, nutritional needs and lifestyle, while being compatible with almost any medical condition, including kidney disease.
Qualified patients will receive Diet Doc's prescription hormone treatments, which are typically administered once daily under medical supervision. This powerful combination turns the body into a fat burning machine by signaling the brain to release years of unused, stored fat that has been trapped in the cells of the body and melting this fat from the most stubborn areas of the body.
Diet Doc's powerful supplements and hormone treatments are effective in, not only targeting stored body fat, but also in actively suppressing and controlling cravings for unhealthy foods. Without the temptation to indulge in sugary, fattening foods, clients are able to reevaluate their unhealthy habits and begin to restore their health by choosing low fat, nutrient rich foods instead.
Each patient will receive unlimited access to specially trained doctors, nurses, nutritionists and coaches who intimately understand how the body responds to specific foods. Scheduled weekly checkup calls enable the doctor to monitor each patient's comfort level, attitude and weight loss progress and to quickly identify and resolve any issues that may be hindering fast weight loss by altering medication if results begin to taper.
Because Diet Doc utilizes the most current technology, patients can restore their health and prevent countless weight related diseases, including kidney disease, by losing excess weight from the comfort of their own living room simply by calling the specialists or logging onto the computer. This modernized approach to dieting enables Diet Doc to help those in even the most remote regions of the country.
Dedicated to providing the safest and most successful weight loss for every patient, Diet Doc has become the country's most trusted name in medical fast weight loss programs.
About the Company:
Diet Doc Weight Loss is the nation's leader in medical weight loss, offering a full line of prescription medication, doctor, nurse and nutritional coaching support. For over a decade, Diet Doc has produced a sophisticated, doctor designed weight loss program that addresses each individual specific health need to promote fast, safe and long term weight loss.
Diet Doc Contact Information:
Providing care across the USA
Headquarters:
San Diego, CA
(888) 934-4451
Info(at)DietDoc(dot)info
http://www.dietdoc.com
Twitter: DietDocMedical
Facebook: DietDocMedicalWeightLoss