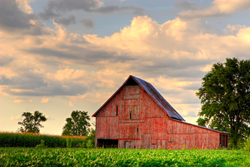 Los Alamos County has a median household income of $106,426
Chicago, IL (PRWEB) July 18, 2014
The Federal Savings Bank was intrigued by a recent study from The New York Times on June 26 titled, "Where Are the Hardest Places to Live in the U.S.?," which showed that some of the hardest places to live in the country are in Kentucky.
The results, which ranked counties, were created using six dimensions: obesity, life expectancy, unemployment rate, the percentage of residents who hold at least a bachelor's degree, median household income, and disability rate. Six counties in the Appalachian Mountains of Eastern Kentucky were the top 10: Breathitt, Clay, Jackson, Lee, Leslie, and Magoffin. The other four spots belonged to Humphreys County, Mississippi; East Carroll Parish, Louisiana; Jefferson County, Georgia; and Lee County, Arkansas.
To provide another perspective of the data, the Times removed different dimensions to see if one metric skewed the results. With the exception of the education exclusion, Eastern Kentucky counties still topped the list for the hardest places to live. When ignoring the percentage of the population with a bachelor's degree, one county in Louisiana and five in Mississippi ranked lower than any counties in Kentucky.
Where are the best living conditions in the U.S.?
The Times also created a ranking of the easiest places to live in the country. Here are the top 10:

Los Alamos County, New Mexico
Arlington County, Virginia
Fairfax County, Virginia
Loudoun County, Virginia
Summit County, Utah
Montgomery County, Maryland
Alexandria City, Virginia
Lincoln County, South Dakota
Howard County, Maryland
Williamson County, Tennessee
Los Alamos County is home to the Los Alamos National Laboratory, which is involved in much of the scientific research relating to the U.S. nuclear arsenal. One in every five of the 18,000 county residents is employed at the laboratory, and it provides further economic stimulus through a portion of its $1.21 billion budget that is spent in the county.
What does the data show about the country?
Of course, Los Alamos County appears to be the better choice for a new home purchase. Compared to Clay County, Kentucky, which was ranked as the overall hardest place to live, the New Mexico county is noticeably performing better. Los Alamos County has a median household income of $106,426, which is nearly five times the median income for Clay County. The Federal Savings noted that unemployment rates are 3.5 percent and 12.7 percent for Los Alamos and Clay Counties, respectively. CBS Money Watch reported a follow up on June 27, saying that the data is telling of income disparities and rural poverty problems in the U.S.
Regardless where one wants to live, individuals may apply for first-time home buyer programs from The Federal Savings Bank, a veteran owned bank, to purchase a house with affordable financing.