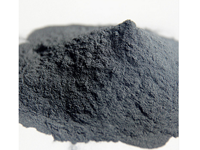 Zhengzhou, China (PRWEB) July 18, 2014
According to a recent article on iAbrasive (http://www.iabrasive.com/articles/micro-silicon-powder-market-situation-analysis) in early July, micro silicon powder market maintains overall stability. In southwest China, micro silicon powder market with 94% to 96% silicon content quotation including tax is around RMB1500 to 1700 per ton; while micro silicon powder market with 90% to 92% silicon content quotation including tax is about RMB1300 to 1400 per ton. At present, due to mass production, some large enterprises have decreased their prices. As a result, overall micro silicon powder market shows a tendency to decline.
iAbrasive has learned that currently, many micro silicon powder manufacturers can hardly make ends meet. The good news is that out of market restriction, some enterprises have lowered down the price to gain broader market opportunities. Individual firms even priced much lower than market price, hoping to make small profits by quick turnover. Other enterprises have reduced production due to less demand.
Downstream industry of micro silicon powder has extensive demands, such as construction materials—concrete and refractory industry. Therefore, most micro silicon powder manufacturers are on a stable run.
For more information, please visit: http://www.iabrasive.com/