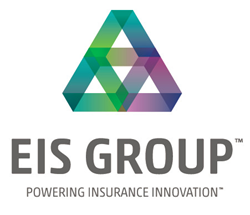 San Francisco, CA (PRWEB) July 18, 2014
Darin M. Reffitt, director of Demand Generation and Campaign Management at EIS Group Ltd., a provider of core systems to insurers, has been named New Volunteer of the Year by the Insurance Accounting and Systems Association, Incorporated (IASA).
Mr. Reffitt currently chairs the IASA Social Media Subcommittee, a part of the Marketing and Communications Committee. He began as a volunteer with IASA in September 2012 and was appointed to lead IASA's social media efforts in May 2013. Over his first year in that role, IASA grew its Twitter followers by over 100%, launched corporate LinkedIn and Instagram sites, and created a formal social media policy and process that enables IASA Chapters across the U.S. to directly leverage the power of the IASA's social media feeds. He also participates in IASA's Solution Provider Enrichment Committee.
Each year, IASA honors a new volunteer who stands apart in demonstrating a commitment to furthering IASA's goals. Mr. Reffitt was formally recognized for his volunteer efforts at the 2014 IASA Educational Conference and Business Show in Indianapolis in June.
"Thanks to his contributions, we have worked social media into every aspect of IASA," said Chuck Gunkel, vice president of volunteer development for IASA. "IASA's presence on outlets such as Facebook, Twitter, Instagram and Google+ has grown substantially thanks in large part to Darin's work as an IASA volunteer."
About EIS Group
EIS Group (formerly named Exigen Insurance Solutions) provides core insurance systems that enable business innovation and deliver long term value to customers around the globe. Insurers deploy our multi-line software platform—the EIS Suite™—to achieve rapid and scalable solution implementations. The EIS Suite system comprised of—PolicyCore™, BillingCore™, ClaimCore™ and CustomerCore™ modules—offer the industry's most complete end-to-end capabilities, including rating, underwriting, policy administration, claims, billing, distribution management and CRM. EIS Group is headquartered in San Francisco with operations in North America, Latin America, Europe, and Asia Pacific. Visit http://www.eisgroup.com for more information.
About IASA
The Insurance Accounting & Systems Association, Incorporated (IASA) is a non-profit, education association that strives to enhance the knowledge of insurance professionals, and participants from similar organizations closely allied with the insurance industry by facilitating the exchange of ideas and information. IASA is one of the insurance industry's largest, and most well represented trade associations. IASA membership includes insurance companies of all types (Property & Casualty, Life, Health, Fraternal, HMO and others) as members, as well as companies serving the insurance industry, regulators and also organizations more broadly representative of the financial services industry, including banks and investment brokerage firms. Visit http://www.iasa.org or @IASAInc on Twitter.