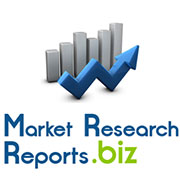 China Lithium Battery Equipment Industry Report, 2014-2016
(PRWEB) July 19, 2014
Lithium battery equipment manufacturing started late in China, although a batch of professional manufacturers have sprung up in succession, the technology of homemade equipment is still less advanced and automated, and some large battery manufacturers have to import equipment from abroad. By contrast, in countries such as Japan and South Korea with excellent basic mechanical processing capacity, lithium battery equipment manufacturers have clear-cut division of labor and accumulation of technological advantages, thus gaining higher share in the Chinese lithium battery equipment market. In 2013, Hirano Tecseed and Kaido MFG accounted for 12.1% and 10.6% of China's lithium battery equipment market, ranking first and second, separately.
Browse Full Report With TOC: http://www.marketresearchreports.biz/analysis-details/china-lithium-battery-equipment-industry-report-2014-2016
In China, more local enterprises are engaged in the manufacturing of lithium battery-related equipment, but mostly small in scale and occupied in the manufacturing of jigs and fixtures on the production line and semi-automatic equipment for a process. Of all the Chinese lithium battery equipment manufacturers, Areconn Precision Machinery Co., Ltd. enjoyed the highest market share in 2013, reaching 8.4%, followed by Yinghe Technology Co.Ltd..
The output of lithium battery equipment in China grew at a CAGR of some 27.8% in 2008-2013, to approximately 57,300 units in 2013, including about 23,000 coilers and 4,000 coaters. And coater as one of the fast-growing products registered an output AAGR of around 30% over the last five years, mainly because downstream battery makers have scrambled for diaphragm coating in recent years, followed by equipment manufacturers with adjustment and supplement of coating product lines.
Inquiry Before Buying Report: http://www.marketresearchreports.biz/analysis/212631
Table of Content
1. Overview of Lithium Battery Equipment
1.1 Definition and Classification
1.2 Industry Access Barrier
1.3 Upstream and Downstream Industry Chain
2. Development Environment of China Lithium Battery Equipment Industry
2.1 Industry Environment
2.2 Policy Environment
2.3 International Benchmarking Enterprises
2.3.1 CKD
2.3.2 Hirano Tecseed
For Download Full Report With Toc: http://www.marketresearchreports.biz/sample/sample/212631
3. China Lithium Battery Equipment Market
3.1 Development
3.2 Supply & Demand
3.3 Competitive Landscape
4. China Lithium Battery Equipment Application Industry
4.1 Overview
4.2 Consumer Electronics
4.3 Energy storage
4.3.1 Development of Wind/Photovoltaic Energy Storage
4.3.2 Development of Distributed Energy Storage
Browse More Machinery Market Research Reports: http://www.marketresearchreports.biz/category/169
About us
MarketResearchReports.biz is the most comprehensive collection of market research reports. MarketResearchReports.Biz services are specially designed to save time and money for our clients. We are a one stop solution for all your research needs, our main offerings are syndicated research reports, custom research, subscription access and consulting services. We serve all sizes and types of companies spanning across various industries. Kindly visit: http://www.marketresearchreports.biz/.
Contact US:
Office: United States
State Tower
90 State Street, Suite 700
Albany, NY 12207
United States
Toll Free: 866-997-4948
Tel: +1-518-618-1030
E-mail: sales(at)marketresearchreports(dot)biz
For More Reports Under Same Publisher:
http://www.marketresearchreports.biz/publisher/67