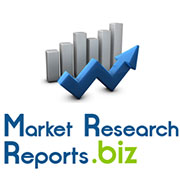 China Aquaculture Industry Report, 2014-2017
(PRWEB) July 20, 2014
China's aquaculture crop maintained steady growth during 2007-2012, with that of Seawater Aquaculture products and freshwater aquaculture products recording a CAGR of about 4.7% and 6.1%, respectively. In 2013, China's aquaculture crop saw a year on year rise of 5.9% and reached 45.4168 million tons. The middle and high-end products like abalone, sea cucumber, white shrimp and tilapia developed rapidly, wherein the crop of abalone and sea cucumber achieved a CAGR of above 10% each over the past five years. With advancement of aquaculture technologies and improvement of people's consumption level, it is expected that China's aquaculture area and crop will keep a rapid growth rate during 2014-2017.
Browse Full Report With TOC: http://www.marketresearchreports.biz/analysis-details/china-aquaculture-industry-report-2014-2017
Despite a net importer of aquatic products, China has a trade surplus, which has swelled rapidly since the year 2010, due to significantly higher average export price than average import price. In 2013, the import and export prices of aquatic products in China attained to USD 2,071/t and USD 5,118/t, respectively.
China's aquaculture industry is mostly distributed in eastern riverside and coastal provinces, with main ones having developed their own unique products. Among them, Shandong is the most developed province in Seawater Aquaculture, with its Seawater Aquaculture crop amounting to 4.566 million tons in 2013, a year-on-year increase of 4.7% and ranking first as concerns the crop of marsupenaeus japonicus, mussel, sea cucumber, sea urchin and other products in the country. Hubei is the most developed province in freshwater aquaculture, with its freshwater aquaculture crop reaching 4.104 million tons in 2013, up 11.6% from a year earlier, and the crop of procambarus clarkii accounting for more than 50 % of the national total.
There are numerous practitioners in Chinese aquaculture industry, and most of them are self-employed farmers. However, the aquaculture companies, especially middle and high-end aquatic product farming ones, like Zhangzidao Group Co., Ltd., Dalian Yiqiao Marine Seeds Co., Ltd., Zhanjiang Guolian Aquatic Products Co., Ltd. and Shandong Homey Aquatic Development Co., Ltd. are leading the way in the market by virtue of their advantages in farming waters, brand building, marketing channel, etc.
For Download Full Report With TOC: http://www.marketresearchreports.biz/sample/sample/212633
Table of Content
1. Overview of Aquaculture Industry
1.1 Basic Concepts
1.2 Product Types
1.2.1 Regular Aquatic Products
1.2.2 Famous Products
2. Operating Environment of China Aquaculture Industry
2.1 Industry Policy
2.2 Industry Overview
2.3 Residents' Consumption
3. Analysis on China Aquaculture Industry
3.1 Seawater Aquaculture
3.1.1 Overview
3.1.2 Regional Structure
3.1.3 Product Mix
3.1.4 Farming Method
3.2 Freshwater Aquaculture
To Inquiry Before Buying Report: http://www.marketresearchreports.biz/analysis/212633
4 Key Aquaculture Regions in China
4.1 Fujian
4.1.1 Overview
4.1.2 Aquaculture
4.1.3 Farming Method
4.2 Jiangsu
4.2.1 Overview
4.2.2 Aquaculture
4.2.3 Farming Method
Latest and Releated Agriculture Reports:
Agriculture Machinery And Equipment Market - Global Industry Analysis, Size, Share, Growth, Trends, And Forecast, 2013 - 2019: http://www.marketresearchreports.biz/analysis/180426
Agriculture machinery and equipment is any type of machinery that is used on farm for farming. It helps to bring farmers farm-tech prosperity, making harvest season simpler, and more profitable. The main application of agriculture machinery is traction and power, soil cultivation, planting, fertilizing and pest control, irrigation, producing sorter, hay making, harvesting, loading, milking. The key agriculture equipment includes tractors, harvesting, seeding machinery and other machinery such as wool pressers, grinders, windmill, and mixers.
This research report analyzes this market depending on its market segments, major geographies, and current market trends.
Geographies analyzed under this research report include:
North America
Asia Pacific
Europe
Rest of the World
For Download Full Report with TOC: http://www.marketresearchreports.biz/sample/toc/180426
This report is a complete study of current trends in the market, industry growth drivers, and restraints. It provides market projections for the coming years. It includes analysis of recent developments in technology, Porter's five force model analysis and detailed profiles of top industry players. The report also includes a review of micro and macro factors essential for the existing market players and new entrants along with detailed value chain analysis.
Reasons for Buying this Report
This report provides pin-point analysis for changing competitive dynamics
It provides a forward looking perspective on different factors driving or restraining market growth
It provides a technological growth map over time to understand the industry growth rate
It provides a seven-year forecast assessed on the basis of how the market is predicted to grow
It helps in understanding the key product segments and their future
Grow Lights For Agriculture Market Shares, Strategies, And Forecasts, Worldwide, 2014 To 2020: http://www.marketresearchreports.biz/analysis/195176
LED grow lights are more powerful and efficient than the older generation high-pressure sodium and metal halide bulb grow lights. They lower the electricity bill and produce less heat. Less heat allows putting the light closer to plants, they do not get burned. The quality of light is better for growing with LED specialized grow lights. LED specialized grow lights offer homogenous light distribution. Light distribution at precisely the right wavelengths is made possible. LED light sources offer light distribution for good photosynthetic response. Vendors are able to stimulate plant growth. Flora series LEDs provide accelerated photosynthesis and energy savings.
Food factories produce organic vegetables. This represents a next step in the application of automated process to everyday life. Automated process for farming provides immediate help for food stores. Plant factories support farming practices that are not dependent on the climate. Food factories produce organic vegetables 24 hours a day. With the land available for farming depleting quickly, new types of farming are evolving.
For Download Full Report With TOC: http://www.marketresearchreports.biz/sample/sample/195176
Grow Lights Market Driving Forces
Demand for ability to grow food consistently
Demand for ability to grow food locally
Can grow food in warehouses
Can grow food in the home
Dedicating space that is efficient for producing food
Horticulture lamps address the role of light in the growth and development of plants. Plant growth is a function of photosynthesis. The plant growth lights work in three different ways:
To provide all the light a plant needs to grow
To supplement sunlight, especially in winter months when daylight hours are short
To increase the length of the "day" in order to trigger specific growth and flowering
LED grow light modules markets at $395 million in 2013 are anticipated to reach $3.6 billion by 2020. Rapid growth is anticipated to come in part from home and restaurant market segments as people, particularly affluent people, become more health conscious and try to avoid the deleterious effects of pesticides in their food.
About us
MarketResearchReports.biz is the most comprehensive collection of market research reports. MarketResearchReports.Biz services are specially designed to save time and money for our clients. We are a one stop solution for all your research needs, our main offerings are syndicated research reports, custom research, subscription access and consulting services. We serve all sizes and types of companies spanning across various industries. Kindly visit: http://www.marketresearchreports.biz/.
Contact US:
Office: United States
State Tower
90 State Street, Suite 700
Albany, NY 12207
United States
Toll Free: 866-997-4948
Tel: +1-518-618-1030
E-mail: sales(at)marketresearchreports(dot)biz