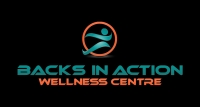 Backs in Action will now be providing reduced rates for seniors and students
Vancouver, BC (PRWEB) July 19, 2014
Backs in Action Vancouver Chiropractor has recently announced that it now offers direct billing facilities since the healthcare services provided by the wellness center are commonly included in the extended healthcare coverage program. In addition, Backs in Action also announced that it will now be providing reduced rates for seniors and students who are under the "I Have a Plan" coverage. The clinic invites all prospective customers to call the company and find out exactly what their plan covers. As long as the customer is covered by a specified list of insurance providers, they will have to pay little or no money for their services at this Vancouver Chiropractor.
TELUS Health eClaims allows direct billing to the following extended health insurance providers on the customer's behalf.

Chamber of Commerce
Greenshield
Johnston Group
RCMP
Veterans
Desjardins
ICBC
Maximum Benefit
Standard Life
Great West Life
Industrial Alliance
MSP
Sunlife
"We are pleased to announce that we are now set up to do direct billing for Chiropractic, Massage Therapy and Naturopathy patients through TELUS Health eClaims," states a company representative. "This means little or no money out of pocket for approved patients. If you would like us to bill directly on your behalf, please let us know at the beginning of your visit and have your extended health insurance provider(s) wallet card with you. We will confirm whether or not your plan offers online billing through TELUS Health eClaims."
About Backs in Action
Backs in Action is a Vancouver Chiropractor that provides a wide range of services for its clients, which are all focused on helping to relieve pain and encourage a balanced and enjoyable life. The team at Backs in Action consists of passionate and committed individuals, who are all highly skilled in their areas of expertise. Backs in Action is located in Suite #203 at 1750 East 10th Avenue, in Vancouver, British Columbia. For more information regarding the direct billing and plan coverage, call 604-876-9977.