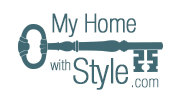 Laredo, TX (PRWEB) July 22, 2014
Home textiles and luxury home goods ecommerce site My Home With Style recently introduced a new category of dorm room bedding with their Back to Dorm collection. The sheet sets available are all in size twin XL to fit dorm room beds and have easy care instructions that are ideal for the college student lifestyle. The Back to Dorm category includes sheet sets as well as accent items such as blankets and throws. Shoppers can easily purchase their dorm room essentials in one place.
My Home With Style has a large selection of twin XL sheets, including many vibrant color choices for customers to peruse. There are two great brands of sheets available: Athletix Jersey and Micro Flannel. Athletix Jersey sheets are a unique blend of sportswear flexibility with spandex stretch as well as a silky soft hand feel. The material is a blend of 85 percent polyester and 15 percent spandex. Athletix is commonly used in sport clothing because of its sweat wicking qualities and lightweight benefits. These sheets are a great choice for the college dorm because they're easy to clean, fix twin XL mattresses well and don't wrinkle easily.
The Micro Flannel twin XL sheets are 100 percent polyester, making the fabric lightweight and easy to clean. Micro Flannel maintains the softness and warmth of cotton flannel sheets without any bulk. These sheet sets come in a variety of vibrant color, such as green apple, indigo, magenta and tangerine. College students aren't always concerned with laundry and cleaning their sheets carefully, and micro flannel sheets suit that busy lifestyle. These sheets are fast drying and come with anti-pill technology that increases the long lasting qualities of the sheets.
In addition to launching the Back to Dorm section of their site, My Home With Style is also currently running a sale on all twin XL sheets. For a limited time shoppers will find the twin XL sheet sets at half off the usual retail price. This discount pricing complements other deals on the site, allowing customers to stock up on all their college dorm supplies. When it's time for students to start planning and packing for heading back to the college dorms, the team behind My Home With Style wanted to make sure students and their families had access to a great line of sheets for twin XL beds.
Myhomewithstyle.com is an online marketplace designed to deliver Micro Flannel® sheets and bedding as well as Supima® Cotton bath towels to customers who demand the softest luxury bedding and bath sets. Launched in 2013 the website also offers a variety of year-round designs, decorative blankets and even luxury bedding for your dog. For more information, visit Myhomewithstyle.com.