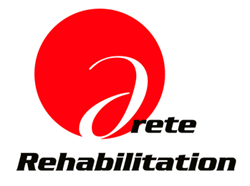 Amesbury, MA (PRWEB) July 20, 2014
Arete Rehabilitation recently announced the addition of L'Oren Rogerson as their new Director of Marketing and Business Development. As the premier provider of contract rehabilitation services to the post acute providers, the addition of L'Oren continues their focus on regional expansion. She will be charged with business development for all three company divisions, full service, temporary, and management consulting thus paving the way for future organizational expansion.
"Arete has experienced tremendous growth since its inception, which has accelerated our need for adding this new position to the company," explained Michael Mahoney, President at Arete Rehabilitation. "L'Oren's depth of expertise in marketing, social media, and professional networking coupled with her extensive knowledge of the regional business climate will greatly benefit Arete Rehabilitation and our future expansion goals."
Prior to joining Artete Rehabilitation, L'Oren was Director of Marketing and Communications for Longmeadow of Taunton where she was responsible for creating and re-branding the company. She built an extensive network of referral sources, promoted a positive community response through development of complimentary programs, and has been involved in numerous networking events. She resides in Massachusetts with her husband and two children.