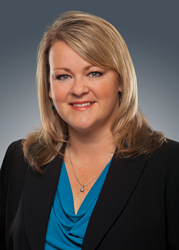 Retirees and near-retirees can learn at the "Medicare and You" program in the greater St. Louis area on Thursday, Aug. 7. Call (314) 839-4600.
Belleville, IL (PRWEB) July 21, 2014
Allsup Medicare specialists will hold a Medicare seminar for St. Louis-area retirees on Thursday, Aug. 7, at Robbins Conference Center, 325 Saint Francois St., Florissant, Missouri.
Starting at 4 p.m., the one-hour program will touch on Medicare planning issues for retirees and near-retirees, especially those approaching Medicare eligibility at age 65. The session, "Medicare and You," will review the complexities of Medicare planning and decisions. The focus will be on factors affecting Medicare plan selection and choices for retirees as they turn 65 and beyond.
Jennifer Whittaker, operations supervisor, Allsup Medicare Advisor®, will present the session on Medicare. A Medicare-certified specialist, Whittaker has helped thousands of Medicare beneficiaries nationwide to assess their personal healthcare needs and identify the Medicare plans that match those specific requirements. She also helps individuals avoid common and sometimes costly mistakes and choose cost-effective coverage that protects their health and retirement savings.
Allsup Inc. offers Allsup Medicare Advisor®, a Medicare plan selection service that provides a comparative analysis of plans and costs, and serves as a trusted resource for financial advisors and seniors.
Click here to register for the class, call Lisa Avenevoli, CFP®, at (314) 839-4600 or email Lisa(at)SteveRobbinsOnline(dot)com. She is director of business development at Steve Robbins Inc., which is hosting the program. Seating is limited to 40 attendees.
ABOUT ALLSUP
Allsup is a nationwide provider of Social Security disability, veterans disability appeal and Medicare services for individuals, employers and insurance carriers. Allsup professionals deliver specialized services supporting people with disabilities and seniors so they may lead lives that are as financially secure and as healthy as possible. Founded in 1984, the company is based in Belleville, Illinois, near St. Louis. For more information, go to Medicare.Allsup.com or call (866) 521-7655. Financial advisors seeking more information may go to FinancialAdvisor.Allsup.com or call (888) 220-9678.