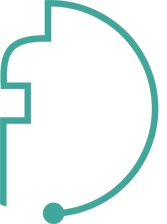 Fellows and Associates has always voiced their opinions on the market allowing for both their clients and candidates to gain a clearer understanding of current activity in the industry.
London, United Kingdom (PRWEB) July 21, 2014
Fellows and Associates, a recruitment firm focused solely on the Intellectual Property sector, has recently observed some changes in the market in which they work. Phillipa Field, consultant, has shared her observations in their latest article on the Fellows and Associates website, "It is no secret that patent attorneys with an electronics, and more recently engineering, background are the hot favourites for firms across the country," she explains.
However, an increase in activity across other technical specialisms has now been noted with Phillipa continuing, "Recent instructions are leading us to believe that recruitment in chemistry and trade marks in particular are on the up; biotechnology unfortunately is still very much remaining at a fairly low level."
The team is keeping busy with a variety of jobs across these areas with "active instructions for trade mark attorneys, ranging from part qualified to Senior Associate level, and needs for chemists who have recently passed the Queen Mary (or equivalent) up to those with two years' post qualification experience."
Fellows and Associates has always voiced their opinions on the market, allowing for both their clients and candidates to gain a clearer understanding of current activity in the industry. Pete Fellows, Managing Director, explains, "We have always aimed to provide a more personal service to our clients and candidates, rather than simply going through the motions of submitting a candidate to a matching brief. We invest a significant amount of time in the content on our website, allowing our visitors to digest a variety of material both concerning the IP industry and other narratives we feel our visitors will enjoy. Whether it be an article, video or interview with a Partner at a firm, we endeavour to provide a multidimensional service to our audience."
The Fellows and Associates Salary Survey is yet another example of how the team go the extra mile in their service to their clients and candidates. "The survey is designed to give both IP professionals an idea of their market worth and IP firms, our clients, a clearer understanding of what they should be paying their attorneys in order to remain competitive in the industry," Michele Fellows, Director and author of the survey explains. The third annual Salary Survey was published earlier this year, which was deemed to be the most successful yet, and a fourth is most likely to be planned for the next coming year.
Another point raised by the team is the fact that the ongoing need for candidates with a particular technical background has apparently sparked a change in the way firms go about attracting and sourcing potential applicants. "There is a flexibility in the level of the candidate firms will entertain, allowing us to widen the potential pool dramatically and look to those who may have originally been seen as too junior or senior. Relocation is also a possibility, with some firms even open to receiving (and employing) applicants from overseas," Phillipa observes, and goes on to say that there is "definite increase in brand investment with office moves indicating a desire to grow, firm (rather than specific role) advertisements in the CIPA Supplement and focus on more efficient and streamlined HR and support structures becoming the norm for many of our clients."
This change in tactic may or may not help firms in their plight for candidates, however, it is seen as a very positive step in the right direction by the Fellows and Associates team. "As with any industry the activity can be subject to a number of peaks and troughs throughout the year. It is important for firms to constantly maintain a visible profile so that they are in a better position to attract candidates when they do come to recruit," Pete Fellows concludes.
About Fellows and Associates
Fellows and Associates recruit Patent Attorneys, Trade Mark Attorneys, IP Lawyers and other Intellectual Property professionals worldwide. The firm offers a diverse range of recruitment services including search, advertised selection and managed campaigns. Fellows and Associates' management consultancy division offers targeted strategic advice to firms within the Intellectual Property sector worldwide. See http://www.fellowsandassociates.com for more, phone +44 207 903 5019 or email contact(at)fellowsandassociates(dot)com.