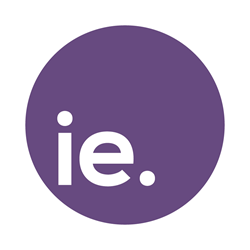 Aligning a digital strategy with the company vision ensures the end goal, and means in getting there, are achieved.
San Francisco, CA (PRWEB) July 23, 2014
Driven by technological advances and the digital revolution, most large businesses are adopting a strategy that directly incorporates their vision within the digital world. With the term digital strategy becoming widely used in the management discourse, a number of organizations have appointed Chief Digital Officers to help companies drive growth through converting the traditional business approach into a digital one, but the role is constantly evolving.
The Digital Strategy Innovation Summit will play host to a number of leading experts who are finding success with their own digital strategies. Disney has evolved to become the multinational mass media corporation that it is today. Disney's assets know no bounds, and with the development of its Media Networks division, Disney has cemented its digital foothold. ESPN hold the rights for various sports programming with a large and well-established subscriber base that sets itself ahead of the game. This partnership is a match made in heaven, with Disney extending its market reach into the never-ending industry of sports television. With a company vision so vast, the need for a digital strategy becomes paramount.
Sky Kelley, Director of Digital Video Distribution at Disney and ESPN Media Networks is set to discuss 'Innovation in the Digital TV Landscape: What do Viewers Want?' The TV content landscape is accelerating rapidly. With viewers watching whatever they want, whenever they want and on any device they want, it is essential to keep pace, generating new innovative ideas without overwhelming the audience. Digital giants 20th Fox Century, FOX Deportes, Rue La La and more are also set to reveal their own digital strategy insights.
Michaela Jeffery-Morrison, Director of Global Operations and Strategy Division Head at Innovation Enterprise, suggests that "aligning a digital strategy with the company vision ensures the end goal, and means in getting there, are achieved." She also adds that "the summit is a prime opportunity for attendees to air their personal and business challenges, discuss thoughts and feelings openly, and to connect with like-minded people."
The event is essential for anyone working in the area of strategy. For a complete list of speakers, agenda and registration details for the Digital Strategy Innovation Summit, please visit: http://theinnovationenterprise.com/summits/digital-strategy-innovation-summit-san-francisco
####
About Innovation Enterprise: Innovation Enterprise, a CFO Publishing company is an independent business-to-business multi-channel media brand focused on the information needs of Senior Finance, Operations, Planning, Strategy, Decision Support and Advanced Analytics executives.
Products include IE.Summits, IE.Finance, IE.Analytics, IE.Operations, IE.Strategy, IE.Membership and IE.Insights. Whether it's delivered online, or in person, everything IE produces reflects the company's unshakeable belief in the power of information to spur innovation.