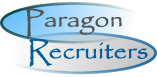 It's getting difficult for many companies to find candidates. It's quite a change from 5-6 years ago. Employees have many more opportunities now for finding the right career fit.
Boulder, CO (PRWEB) July 22, 2014
Paragon Recruiters is enjoying a surge in business due to the shortage of accounting and finance professionals in the Denver and Northern Colorado region they serve.
The shortage is so acute that it is common for candidates to be interviewing with several companies at the same time, notes the firm's Director and Founder, Molly Malone. This represents a major shift in the employment landscape.
"Unemployment in Colorado is below 6%, but for professionals, it is closer to 4%," Malone stated. "It's getting difficult for many companies to find candidates. It's quite a change from 5-6 years ago. Employees have many more opportunities now for finding the right career fit. As a result of this employment change, many companies are turning to recruiting firms to fill their needs. "
Compounding the issue is that companies want many of their finance and accounting professionals to be Certified Public Accountants (CPAs) due to the increased requirements for publically held companies as well as regulations such as the Sarbanes-Oxley Act, Malone iterated. The problem is that many companies are still cost-conscious in the wake of the recession and are reluctant to pay the additional salary needed to attract CPAs. Malone has also noticed a change in the entry level career path for college graduates as companies do not want to spend the time for training which increases the difficulty of finding the right candidate for accounting and finance searches.
"In the past, one of the career paths for accounting graduates was to work for one of the Big 4 accounting firms where they worked long hours for several years," Malone mentioned. "While working for these accounting firms, it was expected the employee would earn their CPA. Once they received their CPA, the employee then had more opportunities both within and outside the CPA firm which allowed them a more varied career path. Now the larger CPA firms are better about reducing the stress and allowing for an improved work/life balance. In addition, they are providing additional perks such as fitness rooms, in house meals and other enticements. As a result, they are retaining their employees with a CPA for a longer period of time. This makes it even harder to find CPAs."
Paragon Recruiters is uniquely equipped to meet this demand. Established in 2008 by Malone, who has over 20 years in the financial recruiting market, Paragon Recruiters focuses on the placement of financial, accounting, and tax professionals in industries such as Financial Services, Consulting, Manufacturing, Data Storage, Construction, Oil and Gas, Engineering, and Health Care. As a recruiting firm focused on the financial recruitment arena, Paragon Recruiters is more nimble and responsive than many larger firms. They are able to quickly identify and present quality accounting candidates largely based on the relationships they have cultivated over the years with qualified professionals.
"In the recruiting business, for the most part, the name on the door means nothing," Malone said. "Some larger firms may need to work with a national recruiting firm, but for the most part, it's a relationship-driven business."
Due to her longevity in the recruiting market that has allowed her to cultivate these relationships, alone has earned an impeccable reputation. Her timely response and long-term associations with candidates as well as key company contacts has enabled Paragon Recruiters to the match the needs of their customers with the right candidate.
In addition to conducting executive searches, Paragon Recruiters has the ability to place contractors through the contract staffing back-office services of Top Echelon Contracting (TEC), Inc. As the legal employer of Paragon Recruiters' contractors, TEC handles all the legal, financial, and administrative aspects of contract placements, including legal contracts with companies and candidates, background checks, timesheet collection and tracking, payroll processing and funding, unemployment, Workers' Compensation, benefits administration and ACA compliance, and more.