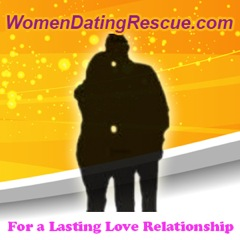 We don't insult you by offering mere "tricks" disguised as realistic dating strategies.
West Palm Beach, FL (PRWEB) July 22, 2014
Two sisters, both relationship experts, have collaborated on Dating Rescue, a new home-study course to help single women attract and keep a meaningful love relationship. Amy Sherman is a Licensed Mental Health Counselor in private practice. Rosalind Sedacca is a Dating & Relationship Coach and Certified Corporate Trainer.
Dating Recue is a 10-week eCourse designed to provide answers, advice and solutions to women's greatest dating frustrations. Each of the ten Transformation Modules offers realistic dating strategies on subjects most relevant to dating and relationship success. These include:

Releasing past relationship baggage
Preparing for dating from the inside-out!
Avoiding relationship traps and pitfalls that snag
Being in the right place to attract the right man
Making internet dating work
Handling the challenges of partner intimacy, trust & respect
Effectively communicating to find an ideal mate
Dealing with unrealistic expectations
Recognizing the warning signs of abuse
Identifying a "keeper!"
The weekly delivery format makes the information easy to access, digest and implement. The content is based on real-life experience as well as insights derived from coaching clients and a therapist's private practice.
"Dating Rescue is not about quick fixes," says Sedacca. "We don't teach flirting techniques, come-on phrases, or a list of "rules" to follow. There have been too many gimmicks masquerading as useful tools in recent relationship books and courses. They do nothing to assure lasting, fulfilling relationships. We don't insult you by offering mere "tricks" disguised as realistic dating strategies."
The Dating Rescue eCourse works because it provides honest, no-nonsense information. It doesn't bash men. Instead, it supports, encourages and respects women through simple, easy-to-follow guidance, strategies and suggestions. The program delivers lessons and impactful exercises in each Transformation Module that teach, challenge and empower real-world women who are looking to find worthwhile men.
Most important of all, it hones in on what women need to know, do and understand to attract a healthy relationship into their life.
"If you're tired of dating disappointments, feel stuck in a rut you can't get out of, or are starting to believe there's no one out there for you, it's time to stop your self-destructive thinking and start taking constructive action," says Sherman. "This eCourse will build your self-confidence while it supports you in dating smarter -- and having more fun."
Dating Rescue also comes with three valuable bonuses:
The Smart Dating Personal Assessment Kit: including a Dating Preparedness Quiz and Exploration Guide. These exercises and tips help women better understand their own personality and explore other perspectives on dating as well as warning signs when a relationship may be heading for a ditch.
How to Communicate to Attract the Right Mate: Teaches the most effective communication skills to enhance intimacy, avoid conflict, and create long-lasting harmonious relationships.
Audio Workshop presented by Rosalind Sedacca and Amy Sherman. A powerful message for women about the most important pitfalls to avoid when dating and entering a serious relationship.
These bonuses are designed to help women personalize what they're learning and determine which strategies will work best for them.
Dating Rescue is not a magic potion. It's designed to help women more fully love and appreciate themselves so they can attract the loving relationship they deserve. During the introductory launch period, women can get the entire 10-week Dating Rescue eCourse for just $97. Complete details are found at: http://www.womendatingrescue.com.
About the Experts
Rosalind Sedacca and Amy Sherman are co-authors of 99 Things Women Wish They Knew before Dating after 40, 50 & Yes, 60! Sherman is a mental health counselor with a private practice in Florida. Sedacca is a Dating & Relationship Coach as well as a Divorce & Parenting Coach. Sedacca is also founder of the Child-Centered Divorce Network, which provides valuable resources to help parents with their children during and after divorce. Sherman is also founder of the Baby Boomers' Network, which provides women with support and vital information for living a full life after age forty. They are co-creators of the Dating Rescue 10-week eCourse, which can be found at http://www.womendatingrescue.com.