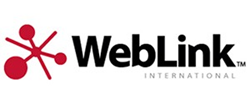 Indianapolis (PRWEB) July 21, 2014
One of the most essential and valuable aspects of an association is its ability to connect members and provide networking opportunities. While the importance of networking for associations and their members doesn't change over time, the channels often do.
In this webinar Eric "Ike" Eicher, owner of branding agency IKECONIC, will share how the networking landscape has changed, how to identify the most effective digital channels for your organization and what specific trends should be monitored so that you are ready adapt.
Eicher will cover such topics as:

How to bridge the gap between traditional and digital channels, as a part of your overall marketing strategy.
How your members and potential members want to engage with your brand through video, web, social media and other digital outlets.
Key metrics for analyzing the effectiveness of your digital marketing campaigns.
How a case study called IndyIsHappy went viral, and how the concept and execution can be applied to your organization.
Don't miss it - reserve your spot now.
Date: Tuesday, July 29th
Time: 2:00-3:00 p.m. Eastern Time
About IKECONIC
Launched in 2011, IKECONIC is an Indianapolis-based branding, digital and video production agency that focuses on delivering business goals through new technologies, products and services. IKECONIC builds relationships with clients that are based off of openness, honesty and trust. A relationship built from those three characteristics means you will get the greatest effort from IKECONIC - first coffee to final draft. To learn more about the company, visit ikeconic.com.
About WebLink International
Founded in 1996, WebLink International is the provider of WebLink Connect, the insightful, innovative and easy-to-use association management software. Backed by dedicated customer support and unparalleled industry expertise, WebLink empowers hundreds of trade and professional associations and more than 500,000 small and medium businesses to help them acquire and retain more customers. WebLink International is headquartered in Indianapolis, Indiana. For the latest, follow @WebLink on Twitter, follow WebLink International on LinkedIn or visit weblinkinternational.com.