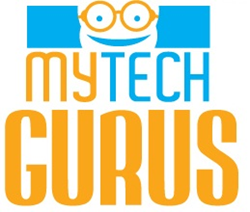 Greenwich CT (PRWEB) July 25, 2014
The experts at MyTechGurus.com, who provide technical support for dozens of hardware and software brands, expect to see an increase in customer requests for support in service as a result of the 18,000 job cuts announced recently at Microsoft. Support from MyTechGurus.com will also still be available for any Nokia device, where many of the layoffs at the tech industry giant are coming from.
My Tech Gurus has provided more than a decade of hardware and software support to its customers needing assistance with Microsoft and Nokia products, however My Tech Gurus is not affiliated with either company other than being an official partner. Since launching the on-demand computer support service, several hardware and software models have been removed from the market or no longer supported by the companies that created them. Despite these changes, My Tech Gurus continues its support to them because the company believes that everyone deserves technology that works.
Additionally, with nearly 80 percent of their support services going toward Microsoft currently, MyTechGurus.com only expects to see an increase in demand over the coming months due to the layoffs. Other areas of support provided by MyTechGurus.com include Dell tech support, Lenovo's Think Pad, Compaq, Toshiba, and more. They also provide security and internet protection services, which has been a growing area of business for them over the last few years.
My Tech Gurus, a leader in the Remote Technical Support Sector, plans to continue being an official partner of Microsoft, as well as a Microsoft Small Business Specialist, with over 500 Microsoft Certified technicians. Support for their products and operating systems will continue to receive a high priority of top quality customer service. Customers needing assistance with these products or services are encouraged to contact them at (888) 587-1775.
About My Tech Gurus:
My Tech Gurus is an independent remote technical support company specializing in technical support, customer support, IT infrastructure management, remote IT services, and data backup and retrieval. My Tech Gurus has more than 500,000 customers, with customer bases in the USA, Canada, the UK and Australia. My Tech Gurus delivery model is based on the principal of taking work to the location where the best talent is available, where it makes the best economic sense, with the best possible service. The management team comprises of investment banking executives, former CIOs of Fortune 500 companies, and IT professionals. For more information, visit http://www.mytechgurus.com.