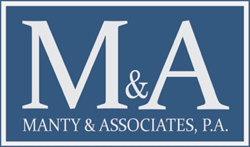 Minneapolis, MN (PRWEB) July 18, 2014
Manty & Associates is proud to announce that the law firm has recently been honored in the 2014 Super Lawyers Business Edition. Three attorneys were recognized. Attorneys Nauni Manty, Jacqueline Williams and Mychal Bruggeman.
Nauni Manty was once again recognized on the Super Lawyer list. This year, she is also on the list for the Top 50 Women Attorneys in Minnesota. Manty has a range of knowledge in debtor-creditor law and is skilled in business, banking and commercial law, among other practice areas.
Jackie Williams and Mychal Bruggeman have been selected to the 2014 Minnesota Rising Stars list. Each year, no more than 2.5 percent of the lawyers in the state are selected to receive this honor.
Williams has been with Manty & Associates since 2011; this year, she has won the Rising Star award. She represents creditors in Chapter 7 and 13 bankruptcy cases. Her practice areas include commercial litigation, creditors' rights and remedies, defaulted loans and workouts in addition to others.
Bruggeman joined the firm earlier this year and has since established himself as one of its premier team members. He brings with him a wealth of knowledge and experience in financial litigation, bankruptcy, creditors' remedies and banking. He also received the Rising Star award in 2012 and 2013.
Manty & Associates congratulates Williams, Bruggeman and Manty on their recent achievement. To learn more about Manty & Associates, visit http://www.mantylaw.com/.
<br>About the Company:<br>Manty & Associates, P.A. combines the depth of experience of a large firm with the personalized service of a smaller one. It knows and cares about its clients. Its team provides clients with the product they expect with the most value for their fee. At Manty & Associates, clients always come first, and they work as a team to provide the well-rounded solution customers need. Manty & Associates creates an individualized action plan for each client. The attorneys will always provide the advice clients need and will handle each matter with attention, precision and competency. For more information, call 612-465-0990 or visit http://www.mantylaw.com/.