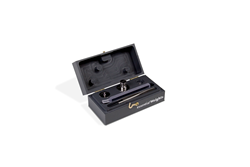 Rice Lake, Wisconsin (PRWEB) July 22, 2014
Rice Lake Weighing Systems will be in attendance at the 2014 NCSL International Workshop and Symposium July 28-31 in Orlando, Florida. Booth #423 will feature CONDEC pressure instrumentation, OIML M1 weights, precision lab weights, electronic balance style weights, and the new, customized sets, Essential Weights™.
NCSL International was formed 50 years ago to promote cooperative efforts in solving the common problems faced by measurement and test laboratories.
Internationally recognized by academic, scientific, industrial, commercial, and government facilities, NCSL International is recognized as the leader in measurement science organizations. During the four day event, visitors to booth #423 can learn more about the laboratory products Rice Lake provides, from precision weights and laboratory balances, to their industry-leading, four-day calibration services (traceable to the SI through NIST and NPL laboratories). On display will also be Rice Lake's newest product, Essential Weights. Solving repeat laboratory calibration needs, Essential Weights are sets of three or four stainless steel test weights used to calibrate and maintain precision weighing equipment. Rice Lake's CONDEC Pressure Division will also be displaying their NIST-traceable pressure measurement and calibration instrumentation.
Experienced, knowledgeable staff will be speaking with weighing customers and discussing how Rice Lake and CONDEC products can assist them. Visit booth #423 during NCSL International Workshop and Symposium to learn more about precision weighing and pressure equipment for laboratory needs.
Rice Lake Weighing Systems is a family-owned, ISO 9001 certified corporation based in the United States. Headquarters, metrology laboratory and main manufacturing plant are located in Rice Lake, Wisconsin with support facilities throughout the world including North America, South America, India and the Netherlands.