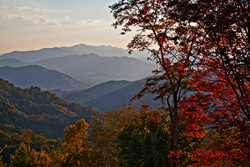 Best Mountain Towns in the Southeast
Asheville, North Carolina (PRWEB) July 19, 2014
Vibrant heritage celebrations are a staple of Waynesville NC festivals. This area is known for its illuminating performances and rich cultural influence, but one festival near the Blue Ridge Parkway entrance is the talk of the town in 2014. The Folkmoot USA International Dance and Music Festival is one of the finest mountain festivals and welcomes folks from around the world to explore its entertainment and embrace diversity. Check out one of the most fantastic events in history and find out which gated mountain community in North Carolina gets a front row seat!
July 18, 2014 is the big day for residents of one of the best mountain towns in Western North Carolina. The Folkmoot USA International Dance and Music Festival is the highlight of the summer and is celebrated for two whole weeks in different local mountain towns. From July 18-27th, residents living near the Blue Ridge Parkway entrance have their choice of exotic performances, parades, dance parties, arts and crafts vendors and more.
Now, on its 28th year, this festival features 200 groups from 100 different countries that perform and display their work in the towns of Asheville, Waynesville, Franklin, Burnsville, Maggie Valley, and Hendersonville. Twelve cities in total participate in the Folkmoot Festival each year and thousands of attendees unite to learn more about heritage and culture that exist around the globe.
No wonder is it called the Folkmoot Festival! Folkmoot actually means "Meeting of People" and that is exactly what happens during these events. While there are plenty of Waynesville NC festivals, this one is a showstopper! Check out some of the scheduled events for the 2014 Folkmoot USA International Dance and Music Festival:
July 18: Folkmoot USA Parade opening ceremonies begin at 12:30 p.m.
July 19: International Festival Day from 10 a.m. to 5 p.m.
July 20: World Friendship Day at 3:30 p.m. at the Stuart Auditorium
July 21: Gala Performance & Champagne Reception at 7:30 p.m. located at Stompin Ground, Maggie Valley
July 25: Folkmoot Group Guest Appearance at Mountain Street Dance at 6:30 p.m located on Main Street in Waynesville
July 26,: Performance & Workshop at 3:00 p.m. hosted by the Cherokee Indian Fairgrounds
July 27: Candlelight Closing begins at 7:00 p.m. at Lake Junaluska
There are many places to be and performances to see for families who live near the Blue Ridge Parkway entrance over the coming weeks. Residents living in one specific gated mountain community in North Carolina, known as Sunset Falls at Bald Creek, know that this is the place for authentic entertainment. Retirees and families are so close to the action that they can visit the performances any day they like. The convenient location of Sunset Falls at Bald Creek to Waynesville is just another perk of the community, but there are many more.
This cozy mountain community is nestled in the lap of the Smoky Mountains, and it is just a short drive to downtown Waynesville. The neighborhood consists of 300 spacious acres and the endless views of mountain peaks are a sight for sore eyes, not to mention the twinkle lights in the evenings. However, the miles of natural terrain, chilled waterfalls and crystal clear creeks are not just for show.
Baby Boomers living here spend their days: kayaking, fishing, hunting, skeet-shooting, rafting, skiing, hiking and even hot air-ballooning. For the people who thrive to be outdoors and stay fit, Sunset Falls at Bald Creek has nearby sports amenities at the 54,000 square foot Haywood Regional Health & Fitness Center, the Cataloochee Ski Resort and golf courses in Waynesville. With all the outdoor recreation combined with the thrilling Waynesville NC festivals, it is safe to assume that no one is bored at Sunset Falls at Bald Creek.
To schedule a tour of this gated mountain community in North Carolina, call real estate developer Michael Posey direct at 828.545.8200.
About Real Estate Scorecard:
Real Estate Scorecard writes unbiased real estate reviews providing in-depth information about popular gated communities in Florida, Georgia, North Carolina, South Carolina and Tennessee, all in an effort to help people discover where to retire in the Southeast.
Website: http://realestatescorecard.com