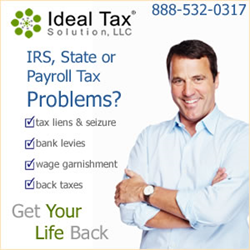 Costa Mesa, CA (PRWEB) July 20, 2014
As the U.S. economy continues to plod along, there's a disturbing trend in the business community that continues to grow with no sign of slowing. The trend is that of American companies moving overseas to more tax-friendly environments. The Tax Foundation reports that today, American corporations pay the highest combined state and federal corporate income tax rate in the world at over 39 percent. In an increasingly competitive global marketplace, American corporations now see themselves at a disadvantage and there should be little surprise that U.S. companies are seeking relief.
As Congress continues to refuse to pass comprehensive tax reform, it appears that there is little relief on the horizon. The current political climate is not conducive to a comprehensive tax overhaul. Major American corporations are publicly traded companies, and in being such, have a duty to their shareholders to increase revenues by whatever legal means available. So in response, companies are doing what they can to reduce their tax burden in an attempt to shore up their bottom line.
This practice of moving a company overseas for tax purposes is known as "inversion" and is not new. Over 50 U.S. firms have recently reincorporated off-shore in order to lessen their tax burden. Recently, Forbes.com reported that two major medical manufacturing companies, Pfizer and Medtronic, have joined the growing list of companies moving their operations to Dublin, Ireland, in order to take advantage of that country's low corporate tax rate. Many of these companies do so by merging with a foreign firm, allowing them to move the corporation overseas and enjoy lower effective tax rates. The Obama administration has tried to head off the exodus by proposing tighter rules for companies attempting to move their operation overseas. This has left companies who may be on the fence with little alternative than to rush into mergers in order to protect themselves from new tax legislation. The mergers are designed to allow for relocation, yet make it easier to break up the merger if new laws deem it not worth the effort.
The Obama administration is urging lawmakers immediately enact legislation to curb the amount of inversions. The Wall Street Journal has reported that in a letter sent to lawmakers by Treasury Secretary Jack Lew, he has criticized corporations that move off-shore to avoid high U.S. taxes while continuing to operate on American soil, stating that congress "should enact legislation immediately to shut down this abuse of our tax system." While the administration's official position is to attempt to penalize or block businesses from moving, some in Congress are noting the damage this is having on the fragile U.S. economy and are recommending a comprehensive overhaul of the corporate tax system. Two bills are currently making the rounds in Congress, but have not gained much traction to date. There is no quick remedy for this situation, and lawmakers continue to deliberate on how to pass a comprehensive tax reform plan, which will appear to reduce the amount of inversions, and creates a retroactive safe-haven for American corporations.
Ideal Tax believes that with the economy still in the doldrums and U.S. companies increasingly seeking new loopholes to reduce their tax rates, the majority of tax revenue generation continues to fall on average Americans. As the burden of taxes increases for individuals, the IRS will begin to step up collection efforts in an attempt to keep up record tax revenues. Taxpayers facing a tax debt issue or audit, may now find themselves up against increasingly heavy-handed IRS collection efforts.
About the company:
Ideal Tax Solution, LLC is located in Costa Mesa, CA, and is a professional collection defense company representing businesses and individuals nationwide, providing tax consultation and tax resolution services. Their Tax Attorneys, IRS Enrolled Agents, CPA's, and Senior Tax Consultants have over fifty-five years of combined experience working to help American taxpayers resolve their problems with the IRS and State Tax Agencies. For more information on Ideal Tax Solution, please call 1-888-532-0317 or visit online at http://www.idealtaxsolution.com.