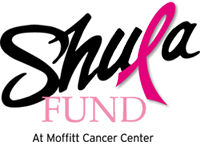 What Moffitt is doing is leading to remarkable breakthroughs and lifesaving treatments - Coach Don Shula.
Fort Lauderdale, FL (PRWEB) July 22, 2014
The Don Shula Foundation announced a $1.5 million donation to Moffitt Cancer Center on Tuesday, July 15, 2014 to establish The Don Shula Breast Cancer Research Fund (The Shula Fund). Additionally, U.S. News and World Report announced that Moffitt Cancer Center had been ranked among the top hospitals (16th) in the United States when it comes to cancer treatment.
Hall of Fame Coach Don Shula announced the fund at a partnership launch and press conference hosted by Shula's on the Beach at The Westin Beach Resort & Spa in Fort Lauderdale, Fla. The Shula family was joined by former Miami Dolphins owner Wayne Huizenga and his wife Marti along with Dolphins legends Bob Griese and Nat Moore. Other guests included Moffitt Cancer Center founder and former Speaker of the House, The Honorable H. Lee Moffitt, Moffitt President and CEO Dr. Alan List, Florida Senators Eleanor Sobel and Jeff Clemens and Florida Representatives Eddy Gonzalez and Joe Gibbons.
Moffit Medical Oncologist Dr. Hatem Soliman, the recipient of a $35,000 grant from the Don Shula Foundation several years ago, discussed specifically how the grant benefitted patients and their treatments. Guests were moved to tears after hearing a testimonial from a Dade County woman who was a former Moffitt patient and breast cancer survivor.
According to Shula, the new Shula Fund will fuel important breast cancer research discoveries that will continue to improve patient outcomes. "I have seen the dedication, perseverance, and tenacity of each and every individual at the cancer center," said Coach Shula. "What Moffitt is doing is leading to remarkable breakthroughs and lifesaving treatments, trials and therapies for patients."
In addition to the donation, the Shula's restaurants will promote breast cancer awareness in their Florida-based locations through special promotions in the month of October and in May for Mother's Day. The Shula's full-service restaurants will donate a portion of the profits from the Steak Mary Anne entrée and Shula Burger and will donate a portion of the profits from its Superfruit Shake. Others may contribute to the fight to end breast cancer by donating to The Shula Fund at MOFFITT.org/ShulaFund.
Scientists at Moffitt, the only National Cancer Institute-designated comprehensive cancer center based in Florida, will use The Shula Fund to support cutting-edge research projects that will generate new treatment and prevention strategies for breast cancer patients in Florida and beyond.
###
About Shula's Steak Houses, LLLP
Shula's Steak Houses, LLLP owns the Shula family of restaurant brands. The company first debuted its signature steak house concept in 1989 in Miami Lakes, Florida. This white-table cloth, fine-dining concept was the pioneer for all the concepts to come. All Shula's restaurants serve The Best Beef Money Can Buy, The SHULA CUT consisting of only center cuts of Premium Black Angus Beef. Today Shula's Steak Houses, LLLP have 34 restaurants nationwide, ranging from casual to fine-dining. Shula's 347 Grill is a chic, energetic restaurant offering menu variety at a lower price point. Shula's 2, Steak & Sports, is a laid back, sports restaurant. Shula's Bar and Grill is located exclusively at airport locations and combines gourmet hamburgers, signature appetizers, crafted cocktails and premium wines, in a comfortable yet energetic bar environment. The newest concept, Shula Burger, is a quality fast-casual restaurant providing mouth-watering burgers. For general or franchise information, please visit http://www.donshula.com.
About Moffitt Cancer Center
Located in Tampa, Moffitt is one of only 41 National Cancer Institute-designated Comprehensive Cancer Centers, a distinction that recognizes Moffitt's excellence in research, its contributions to clinical trials, prevention and cancer control. Moffitt is the No. 1 cancer hospital in Florida and has been listed in U.S. News & World Report as one of "America's Best Hospitals" for cancer since 1999. With more than 4,200 employees, Moffitt has an economic impact on the state of nearly $2 billion. For more information, visit MOFFITT.org, and follow the Moffitt momentum on Facebook, Twitter and YouTube.