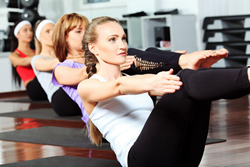 Burbank, CA (PRWEB) July 22, 2014
Business Insurance USA today announced the release of business specific insurance coverage for Pilate Studios. Packages are now available that provide protection for general liability exposures, professional errors and omissions and risks associated with allegations of abuse or molestation.
"Pilate Studios work closely with many people on a daily basis," remarked Gary Fisher, the Executive Director at Business Insurance USA, "and the nature of that work unfortunately puts the company and its representatives at a higher risk of encountering legal problems. Whether someone is accidentally injured, the Pilate instructor makes a professional error, or there is a misunderstanding with teaching and positioning, the Pilate studio is at great risk at all times. By providing customized commercial insurance protection that acknowledges those unique risks, we can help Pilate studios continue to grow while minimizing those risks."
The combined risk protection offered by Business Insurance USA includes General Liability, E&O Insurance, and Abuse and Molestation Insurance.
General Liability insurance protects Pilate studios when accidents happen that cause physical injuries or personal property damages. This insurance also helps protect the company if they are accused of wrongdoing in their advertising, or if they're accused of harming an individual's reputation.
E&O Insurance is Errors and Omissions coverage, also known as Professional Liability. When a Pilate studio or one of its representatives is accused of causing harm due to negligence or other professional errors, this coverage helps pay for the legal expenses associated with their defense. If the studio or professional is found to have been at fault professionally, this coverage also pays settlements and awards ordered by the court.
Abuse and Molestation Insurance is important coverage for Pilate Studios, because they work closely and intimately with their clients. Whether the studio teaches children, adults or the elderly, misunderstandings and uncomfortable situations may potentially arise that result in legal actions.
About Business Insurance USA
Headquartered in southern California, Business Insurance USA provides business insurance coverage to businesses and professionals in twenty different states. Their insurance policy selections are often tailored to specifically meet the individual needs of the given industry. Policies include general liability insurance, commercial auto coverage, surety bonds, workers compensation coverage and insurance that protects companies from the loss of tangible assets.
For more information, visit http://www.businessinsuranceusa.com.