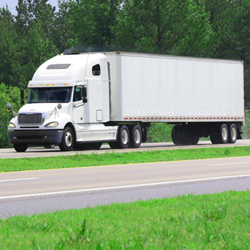 We look forward to providing freight bill factoring services to C.H. Robinson haulers. -Tom Glazier, DB Squared Vice President of Operations
Seattle, WA (PRWEB) July 19, 2014
DB Squared, Inc., a privately-held invoice factoring company headquartered in Seattle, Washington is pleased to announce that they are now an approved C.H. Robinson factoring company. This distinction enables DB Squared to offer same day funding for freight bills to carriers hauling C.H. Robinson loads.
"We are excited to have the opportunity to factor invoices for the truckers and organizations that haul freight for C.H. Robinson Worldwide," said Tom Glazier, Vice President of Operations for DB Squared. "With same and next day funding options, their haulers can get paid immediately after delivering their load, instead of waiting. When truckers don't have to wait to get paid, they can get back on the road faster, which makes them more competitive and allows them to grow more quickly."
Invoice factoring (or freight bill factoring) is a commonly-used financial tool in the transportation industry. In addition to providing haulers with immediate payment when they deliver a load, factoring is also used in order to maintain more consistent cash flow, ensure that funds are on hand to meet operating expenses and payroll, reduce time and costs associated with accounting and collections, and enables faster reinvestment needed for growth.
"While we are new to the list of approved C.H. Robinson factoring companies, we would invite their haulers to consider our services," Glazier said. "We don't require clients to sign long term contracts and we don't charge anything to provide factoring quotes, so there is really no risk for transporters to give us a shot at earning their business."
C.H. Robinson is one of the largest third party logistics providers in the U.S., and contracts with almost 50,000 carriers. In order to increase operational efficiencies, C.H. Robinson (CHRWTrucks®) announced in 2010 that they would only use haulers who factored with receivables financing companies represented on their approved factor list.
***
Submitted by Elizabeth Kraus, Marketing Manager, DB Squared. Founded in 2009 and headquartered in Seattle, Washington, DB Squared is a wholly-owned subsidiary of a 30 year old private consumer finance company specializing in business cash advance financing and receivables financing (or invoice factoring). For more information, visit DBSquaredInc.com.