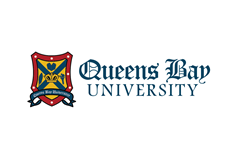 (PRWEB) July 21, 2014
Report reveals that according to an independent online ranking body – Global Academic Ranking, Queens Bay University has been ranked amongst the top 10 most preferred MBA Programs globally. The university's rankings were based on a reputation survey of business school deans and MBA program directors.
Building on the University's top ranked MBA program, the new program aims to provide advanced education in business leadership and management to employees. The MBA Program tops global academic ranking because of its features to facilitate the professionals. They can devote more time to business networking and career development and the self-paced online programs at the university make it easier for the students to juggle everything.
Students from all around the world have opted for Queens Bay's MBA program because of its affordability, accessibility, flexibility and Esteemed Faculty. Through its MBA Program, the university makes it easier for professionals to withstand the dynamic workplace environment. "These rankings confirm the strong global reputation of our MBA program, and the great return on investment for our graduate students," said Gregory Helsworth, dean of the School of Business at Queens Bay University. "Our students and faculty work in the heart of the Industry's dynamic business environment, and our MBA programs reflect the continuing energy and innovation."
The MBA Program here puts more emphasis on developing professional competency amongst its students along with academic accomplishments. The Program intends to develop each candidate's intellectual standing, professional integrity, global sensitivity and local networking so they can contribute meaningfully to the business community around the world.
About Queens Bay University
Queens Bay University is an online university providing superior online education by using its core strengths like its faculty and management. The school is globally accredited, which is testament to its acceptance worldwide. It offers accredited degree, diploma and certificate programs in 16 Professional Schools to students and professionals from all around the world. Its Self-Paced online structure enables the students to carry on their education with a full time job. Here, students have an ample opportunity to grow and excel both academically and professionally.