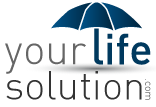 Chicago, IL (PRWEB) July 19, 2014
YourLifeSolution.com, an online life insurance comparison service, is today publishing an explanation of what sleep apnea sufferers can expect when applying for life insurance. According to YourLifeSolution.com, the insurability of sleep apnea has improved drastically in the last decade. "Sleep apnea is still a serious condition without question, but now that CPAP devices and sleep studies are provided on the majority of sleep apnea prone people, the risks have decreased measurably", said Eric Smith, the founder and licensed independent life insurance agent of YourLifeSolution.com.
How Much More Life Insurance Costs on Average According to YourLifeSolution.com:
-Mild sleep apnea sufferers will generally pay no more for their life insurance
-Moderate cases of sleep apnea in individuals will preclude them from the best life insurance rates but not average rates in most cases
-Severe sleep apnea sufferers are generally still insurable so long as they are compliant with a CPAP machine and at least one completed sleep study. Their life insurance rates however will generally be 50%-200% higher.
Consumers interested in accurately researching the best rates for their own life insurance can do so at YourLifeSolution.com. Information about life insurance can also be obtained by phone at 888.374.2764.