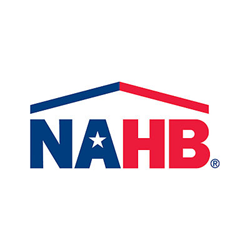 mortgage rates have fallen which has only further fueled prospective home buyer confidence
Chicago, IL (PRWEB) July 19, 2014
The latest July 16th home builder confidence report from The National Association of Home Builders/Well Fargo (NAHB) shows that the housing market is strengthening. Lenders like Peoples Home Equity are pleased with this news as it proves now is a great time to purchase a property.
The report shows data that the home-builders confidence reached a six-month high after being low due to previous high mortgage rates and harsh winter weather. While in June the confidence was just 49, it has since moved up to 53 this July. Peoples Home Equity believes the recent lift in weekly home sales and prices are a reflection of this higher confidence reading. This confidence number of 53 may also lead to strong economic readings in: industry production, higher incomes, and lower unemployment. Regionally, builder confidence became stronger all over the U.S., the West rose to 59, the Midwest rose up to 53, the Northeast: 37 and in the South it climbed up to 53.
The S&P 500 Homebuilding Index climbed in reaction to the NAHB report posting a 1.3% increase to 604.35. The sales outlook also went up from 58 in June to 64 this month. Single family home sales reached an index value of 53, which is the best level in 6 months. Hiring gains have pushed the national unemployment rate down to 6.1 percent which has enabled many Americans to apply for a mortgage thinks Peoples Home Equity. In addition, mortgage rates have fallen which has only further fueled prospective home builder confidence as well as for consumers.
All these improvements in different fields are keeping the housing recovery on the correct path to a brighter future.
If interested in a home loan, please contact a Peoples Home Equity loan officer today at: 262-563-4026