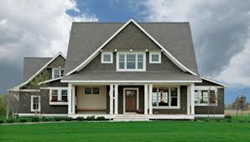 Real estate professionals expect only a 4 percent gain for home prices over the next 12 months.
Chicago, IL (PRWEB) July 19, 2014
The Federal Savings Bank was intrigued by a May Realtor Confidence Index (RCI) report from the National Association of Realtors (NAR) in June. The report revealed that real estate professionals expect only a 4 percent gain for home prices over the next 12 months.
The RCI is based on a survey of 2,805 realtors to get their view on current market conditions and expectations, price trends, buyer/seller traffic and problems affecting the housing industry. The moderate price appreciation predicted for the latest report was the same as the previous month's data, a trend that persisted across all dimensions of the survey.
Realtor opinions on current conditions for single-family sales, for example, held steady at an RCI of 64 between April and May. The six-month outlook for this metric went up two points from 66 to 68. Other dimensions also posted minor gains, such as the buyer traffic index increasing from 60 to 63 and the seller traffic index rising from 43 to 44.
Where are prices going to increase?
In addition to providing an overall prediction for the pace of price appreciation, realtors noted where they expected growth. Seven states - Hawaii, Texas, Colorado, California, Oregon, Georgia and Florida - are projected to have gains of greater than 5 percent to 7 percent. Illinois, Montana and Louisiana were among the states pegged for 3 percent to 5 percent growth, and Arizona, Mississippi and Iowa were in the less than 3 percent group.
The report said that several conditions are at play in the moderation of home price appreciation.
"Expected price movements depend on local conditions relating to housing demand and supply, demographics, and job growth," the report said. "The difficulty in accessing mortgage financing, and modest expectations about overall economic and job prospects are factors underpinning the modest price expectation."
Using data from Zillow and Trulia, Forbes reported in a July 16 release that the slowdown for prices are more noticeable in the luxury market. This is because the top tiers of the housing market weren't as affected by the housing downturn. As a result, they took less time to return to normal values during the recovery. Stan Humphries, Zillow's chief economist, told Forbes that its a well-known fact that higher-priced properties tend to hold value better than more affordable ones. This is because more affluent homeowners can afford to be patient if the market isn't offering the price that they want.
For information about getting a low rate mortgage to finance a new home purchase while prices are affordable, contact the Federal Savings Bank, a veteran owned bank.