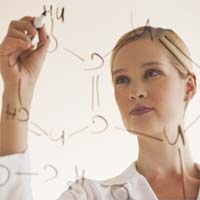 Pretreatment with EF24 or RAD001 may ...increase cell death response of malignant pleural mesothelioma cells.
Raleigh, NC (PRWEB) July 23, 2014
Researchers in Turkey say a compound called EF24, which is chemically similar to the yellow pigment in the spice turmeric, and an immunosuppressor called RAD001 helped scientists destroy mesothelioma cells in the lab. To read the full story on Surviving Mesothelioma, click here now.
Scientists at Gazi University in Ankara, Turkey pretreated mesothelioma cells and healthy mesothelial cells with both compounds before exposing them to two platinum-based chemotherapy drugs with promising results.
According to lead study author Dr. H. Ilke Onen, "Our preliminary results suggest that pretreatment with EF24 or RAD001 may reduce the cytotoxic effect of cisplatin on nonmalignant mesothelial cells and increase cell death response of malignant pleural mesothelioma cells."
Reporting in Human & Experimental Toxicology, the team also found that healthy cells pretreated with the two compounds tended to experience less DNA damage when they were exposed to the chemotherapy drugs.
"Many of the serious side effects for mesothelioma patients on chemotherapy come from damage to healthy cells," says Alex Strauss, Managing Editor of Surviving Mesothelioma. "This study is encouraging because it suggests there may be a way to protect those cells while still delivering a lethal dose of chemotherapy to mesothelioma tumors."
To read the details of this exciting new study, including the next steps for research on EF24 and RAD001, see Mesothelioma Cells Respond Better to Chemotherapy Drug When Pretreated with Two Compounds now available on the Surviving Mesothelioma website.
Onen, H et al, "EF24 and RAD001 potentiates the anticancer effect of platinum-based agents in human malignant pleural mesothelioma (MSTO-211H) cells and protects nonmalignant mesothelioma (MET-5A) cells", July 15, 2014, Human & Experimental Toxicology, Epub ahead of print. http://het.sagepub.com/content/early/2014/07/14/0960327114542965.abstract#corresp-1
For nearly ten years, Surviving Mesothelioma has brought readers the most important and ground-breaking news on the causes, diagnosis and treatment of mesothelioma. All Surviving Mesothelioma news is gathered and reported directly from the peer-reviewed medical literature. Written for patients and their loved ones, Surviving Mesothelioma news helps families make more informed decisions.