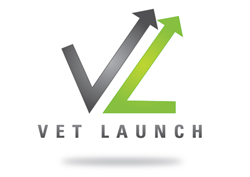 We Will Find A Path or Make One and Leave a Trail!
Lenexa, KS (PRWEB) July 21, 2014
When military veterans returned home from World War II, many of them were empowered by their experiences during the war and started thousands of new small businesses. Some of the Fortune 500 companies we know today like Wal-Mart, Fedex, and Nike were started by veterans. How many jobs could be created if Iraq & Afghanistan veterans created start-ups which then led to other veteran hiring?
VetLaunch is a new crowd-funding website for military veteran entrepreneurs and the veterans support community that wants to help them. VetLaunch is unique because of the community portal within the site that allows veterans to connect, collaborate, and potentially launch new start-ups together. We feel that all future crowd-funding sites will incorporate a portal likes ours.
Sean McIntosh who spent 13 years as a Navy SEAL founded VetLaunch because he believes the Dodd-Frank Financial Reform Act is making it difficult for veteran entrepreneurs to borrow money. "I speak with veterans every week that have spent 3 months applying for loans only to be told they don't have enough industry experience or collateral to get a loan."
A great example of a veteran led crowd-funding campaign is the Combat Flip-Flops @combatflipflops "Rock The Cashmah" campaign, which is currently half-way to reaching their goal of $15,000.
VetLaunch also believes their "Force Multiplier" entrepreneur internship program has the power to impact veteran unemployment nationwide. In this program small businesses can create three month internship programs by crowd-funding the money to pay for a veterans salary and training in an industry in which they want to start a small business. It is a win-win scenario for everyone involved and can be easily duplicated nationwide.