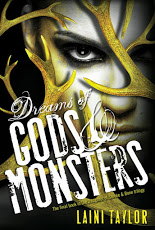 I am thrilled to announce that Eyebait Management's best-selling author Laini Taylor will be celebrating the conclusion of her seminal and mind-blowing Daughter of Smoke and Bone Trilogy at Comic Con this year, said Jane Putch.
Los Angeles,Ca (PRWEB) July 22, 2014
Jane Putch, founder of Eyebait Literary Management, and her New York Times bestselling author Laini Taylor and groundbreaking visual storyteller Jim Di Bartolo, will provide eye-opening insights into the publishing and storytelling process at Comic-Con International 2014 at the San Diego Convention Center.
Putch, a Los Angeles-based literary agent, on Friday joins a panel of publishing experts at the essential Q&A forum "Ask an Agent!" The in-demand session allows aspiring and established authors to hear direct from the professionals about what it takes to get from concept to page, screen and beyond. Providing a unique perspective, Putch also offers the expertise gained in 20-plus years of strategic brand and licensing consulting for Fortune 500 companies, entertainment studios and talent-led brands.
"Besides being outrageously fun, this year's Comic-Con represents a watershed moment for Eyebait Literary Management. I'm happy to announce that Laini Taylor, our National Book Award finalist, will be celebrating the recent publication of "Dreams of Gods and Monsters", the conclusion of her seminal and mind-blowing trilogy here at the Con, and that both she and the remarkable Jim Di Bartolo will be appearing on panels and sharing a rare and engaging perspective on the latest developments in the suspense and fantasy field," said Putch.
Taylor, the author of the epic trilogy, "Daughter of Smoke and Bone," (Universal Studios film rights) appears on two panels. Taylor will share insider intelligence about the ultimate fate of her trilogy during a featured panel from 1:30 to 2:30 p.m., Thursday, along with other series authors Jonathan Maberry ("Rot & Ruin"), Lauren Kate ("Fallen"), Lev Grossman ("The Magicians"), Lynn Flewelling ("The Nightrunner") and Leigh Bardugo ("The Grisha"). From 1 to 2 p.m., Friday, Taylor and fellow scribes Veronica Roth ("Divergent"), Walter Jury ("Scan") and Bardugo will dish on their literary muses and sources of inspiration.
For a session set for 11:30 to 12:30 p.m., Sunday, Di Bartolo will reveal what can make a fan-favorite villain by discussing selections from his haunting and compelling 200-plus pages of visual story-telling for "In the Shadows", (a ground-breaking collaboration with page-turning prose co-author Kiersten White). Panelists: Meryl Jaffe (Raising a Reader), Matthew Holm (Babymouse, Squish), Talia Hurwich (Johns Hopkins University), Faith Erin Hicks (Friends With Boys), Ted Naifeh (Courtney Crumrin), Jonathan Hamel (game designer, Amazon Game Studios) will join in to share their own fan-favorite villains, with the audience joining in at the end to help create a special SDCC 2014 villain!
At the agent panel, from 4:30 to 5:30 p.m.,Friday Jane Putch and fellow panelists literary agent Holly Root (Waxman Leavell Literary Agency) and film agent Brandy Rivers (Gersh Agency) will share tips and field questions about the publishing process, securing an agent, writing query letters, and more.
For more information about Putch and Eyebait Management, go to http://www.eyebaitmanagement.com; Twitter: @janeputch, @lainitaylor, @jimdibartolo
For more information on "Daughter of Smoke and Bone," including a special price promotion during Comic-Con, go to Nook.
For more information on "In the Shadows," visit Amazon.com.