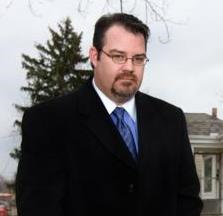 Columbus, Ohio (PRWEB) July 21, 2014
SVN Auction Services, a provider of date-specific sales and special asset solutions, has expanded its presence in the Midwest with the addition of its newest office, Sperry Van Ness/Gryphon Parker in Columbus. Led by Managing Director and auction veteran Richard Kruse, along with Shawn Parker, the team will focus on delivering the industry's most comprehensive spectrum of auction services throughout Ohio.
A well-known and respected auction services professional, Kruse is an active member in a number of industry organizations including the National and Ohio Auctioneers Associations, the National and Ohio Associations of Realtors, and the American Bankruptcy Institute and Turnaround Management Association, where he formerly served on the board of the Ohio Chapter. He has been appointed by Gov. John Kasich to serve on the Ohio Auctioneers Commission.
Both Kruse and Parker have highly successful 20-year careers in the commercial-investment real estate industry and have completed transactions across the country as well as internationally. They are two of the most active receivers in central Ohio, having been collectively appointed to more than 400 cases involving a variety of business operations and real estate related projects. They have assembled a team of seasoned Advisors who build relationships and provide expert consultation through a client-focused business model. In addition to Auction Services, the one-stop commercial real estate brokerage also provides property management, continued receivership services, distressed asset management and workout consulting for both borrowers and small to medium lending institutions.
"We're pleased to add the talents of Richard Kruse and the rest of the Columbus office to the SVN Auction Services team," said Jerry Anderson, CCIM, Executive Managing Director, SVN Auction Services. "Sperry Van Ness/Gryphon Parker not only expands our presence in the Midwest, it also underscores our commitment to continue to grow our national footprint."
SVN Auction Services encompasses an elite group of local and regional auction Advisors. Currently undergoing a national expansion effort, SVN Auction Services consists of industry experts in areas such as foreclosures, tax sales, multi-par and bankruptcies. It offers the industry's most comprehensive spectrum of auction solutions—from rapid asset resolution and 30-day countdown asset sales to wide area and high impact/high promotion national auction events.
For more information on Sperry Van Ness/Gryphon Parker, contact Richard Kruse, Managing Director, at Rfk(at)svn(dot)com or 614-774-4118.