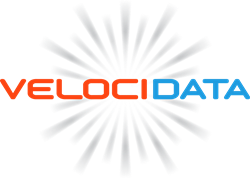 "Barry is the ideal leader for VelociData as we evolve from a ground-breaking technology startup to an indispensable partner for enterprise IT"
St-Louis, MO (PRWEB) July 21, 2014
VelociData Inc. today announced the appointment of board member and former IBM executive Barry Rudolph as CEO. Rudolph replaces Chris O'Malley, who will remain on the VelociData board while assuming a new position as President of Mainframe Operations at Compuware Corporation.
Rudolph brings 35 years of market leadership to his role as CEO of VelociData. He has held senior executive positions at IBM, where he led system networking and system storage businesses. He currently serves on the board of storage solutions provider Dot Hill Systems Corp.
"VelociData's innovative solutions uniquely enable Fortune 1000 IT organizations to accelerate data transformations as a critical means to real-time insights," said Rudolph. "I am very excited about the opportunity to continue with the great work Chris initiated here and to help even more customers leverage VelociData's unique capabilities to create a competitive advantage in an increasingly digital economy."
"Barry is the ideal leader for VelociData as we evolve from a ground-breaking technology startup to an indispensable partner for enterprise IT," said O'Malley. "I look forward to continuing to contribute to VelociData's success as a board member and investor."
About VelociData
VelociData delivers the world's fastest data transformation solutions. The company's innovative FPGA-enabled solutions radically alter the performance and economics of ETL and other data ingest processes essential to Big Data success. For more information, visit http://www.velocidata.com.