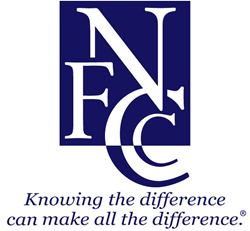 If you're still paying for holiday spending 2013, consider rethinking your gift giving for this year.
Washington, DC (PRWEB) July 21, 2014
The 2014 holiday season is a short five months away, yet many are financially unprepared to begin shopping. In recent years, Americans spent an average of $800 on holiday-related expenses. That's more than a week's wages for many workers, and in spite of the fact that the December holidays are an annual event, people routinely neglect planning for them and resort to charging their purchases.
Consider the ramifications of this lack of planning: If a shopper charges $1,000 and makes only the minimum monthly payment of 2 percent of the balance at an Annual Percentage Rate of 18 percent, it will take 12 years to pay off the debt. Think of it this way – the ghost of Christmas past will haunt until 2026. Further, this generous consumer will have paid a total of $2,353 for the $1,000 worth of goods and services purchased.
The National Foundation for Credit Counseling® (NFCC) proposes a better plan. Since debt is a gift no one wants, the NFCC suggests five steps that consumers can put in place now in order to have money available for holiday spending and create a debt-free holiday.

Before trimming the tree, trim everyday spending. Review current spending looking for leaks. Plug those leaks and use the found money for holiday spending. Amount saved by December 25 at $1 per day: $150.
Adjust the W-4 to accurately reflect the amount of taxes owed. The average income tax refund in recent years has been close to $3,000, but Uncle Sam only returns that money in April, long after the holiday bills should have been paid. Amount saved by December 25 at $250 per month: $1,250.
Commit to shaving $10 off 10 spending categories. Some obligations such as rent, mortgage and car payments are fixed. However, there are other categories that offer a great deal of flexibility. Cut back $10 each month on categories such as food, clothing, gas, utilities, and entertainment without feeling deprived. Amount saved by December 25 at $100 per month: $500.
Sell unused items. Since others are also shopping, this is the perfect time of year to sell items that haven't been used in one year. Amount saved by December 25: $100.
Open a separate holiday savings account. Don't mingle the holiday money with existing savings or checking accounts, as it could easily get spent on other items. Amount saved by December 25: $1,000.
"If you're still paying for holiday spending 2013, consider rethinking your gift giving for this year," said Gail Cunningham, spokesperson for the NFCC. "It makes no financial sense to pile new debt on top of old. Kindness and experiences are meaningful substitutes for purchased gifts, and are remembered long after the wrapping paper and bows have been discarded."
Find answers and solutions to your financial concerns by reaching out to an NFCC member agency. To be automatically connected to the agency closest to you, dial (800) 388-2227, or find an agency online at http://www.NFCC.org.
-30-
The National Foundation for Credit Counseling (NFCC), founded in 1951, is the nation's largest and longest serving national nonprofit financial counseling organization. The NFCC's mission is to promote the national agenda for financially responsible behavior, and build capacity for its members to deliver the highest-quality financial education and counseling services. NFCC Members annually help millions of consumers through more than 600 community-based offices nationwide. For free and affordable confidential advice through a reputable NFCC Member, call (800) 388-2227, (en Español (800) 682-9832) or visit http://www.nfcc.org. Visit us on Facebook: http://www.facebook.com/NFCCDebtAdvice, on Twitter: twitter.com/NFCCDebtAdvice, on YouTube: http://www.YouTube.com/NFCC09 and our blog: http://financialeducation.nfcc.org/.