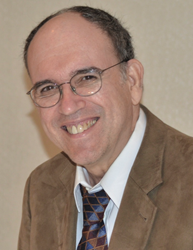 Danbury, Connnecticut (PRWEB) July 25, 2014
Daniel F. Kelleher Auctions has announced their acquisition of Michael Rogers Inc. of Winter Park, Fla., the key market maker in China/Asia retail philately in the western Hemisphere and four-decades-long conductor of world-renowned public auctions and mail sales in this major area of the 175-year old hobby.
The acquisition is making waves throughout the international multi-billion-dollar hobby of stamp collecting (philately) as it creates a veritable powerhouse of expertise and offerings in this market at a pivotal time in its history.
Recently, the booming growth of Asian philately has gained the attention of the Wall Street Journal and other mainstream outlets. It is estimated that there are some 60 million stamp collectors worldwide, 40 million of them from Asia. Within these numbers is a demographic group that pursue the rarest, most valuable of stamps and it is this affluent end of the philatelic market that the Kelleher acquisition affects.
"We estimate this group to number at slightly over 100,000 serious philatelists, worldwide," said David Coogle, co-chairman of the Kelleher firm. "One of the collectors, for instance, purchased, anonymously, on June 17 the "single rarest stamp in the world" for $9.5 million at the Sotheby Parke Bernet Auctions in New York."
"The great long-range future of philately lies in Asia," explained Coogle. "Most significantly, this especially populous region of the world is the only area where the pastime is vigorously expanding. Our acquisition of the Michael Rogers Inc. firm, together with Michael Rogers, himself, becoming a vital part of our operations, secures our first-tier stronghold and predominance in the vast Asian market."
Michael Rogers, founder of the firm that bears his name, has agreed to join the Kelleher operations as Managing Director. He will be working very closely with DFK co-chairmen, David Coogle and Laurence Gibson.
The Connecticut-based Kelleher firm already maintains offices in the Far East with its Dynasty Auctions Company Division located in Hong Kong with important, regularly-scheduled public auctions.
Laurence Gibson stated, "Michael Rogers brings over 40 years of broad philatelic experience to his position with Kelleher. He is also the acclaimed leader in all aspects of Asian philately in the United States as a professional dealer, auctioneer and writer."
Gibson continued, "Michael was also named to the International Stamp Dealers Hall of Fame in September 2013, an honor bestowed on him by his peers in the American Stamp Dealers Association and the editors of The American Stamp Dealer & Collector magazine."
Coogle further said, "As part of our merger with Michael, we will soon inaugurate a new site, "Michael Rogers Online," which will feature monthly auctions of rare and quite valuable Asian, United States and Worldwide stamps and covers. We look forward to expanding Michael's well known and respected mail and public auctions and introducing his thousands of clients to the Kelleher online platform as well as our renowned Public Auction sales."
Daniel F. Kelleher Auctions, LLC, is the oldest philatelic auction house in the United States, established in 1885. Headquartered in New England for its entire existence, the 129-year old firm is headed by Coogle and Gibson, only the third ownership group in its history, the first being its namesake in Boston.
For background:
http://online.wsj.com/news/articles/SB10001424127887324009304579047070874399370
http://blogs.wsj.com/scene/2013/07/02/chinese-stamp-collectors-push-the-envelope/
http://www.kelleherauctions.com